By default, the QuickBooks Web Connector will Sync its information with RouteStar every sixty minutes. We recommend leaving this value as is to prevent any strain on your network. However, there may arise a need to manually sync the information between QuickBooks and RouteStar Online. To do so, simply follow the steps outlined below.
Step 1: Open the QuickBooks Web Connector.
IMPORTANT
Make sure that the QuickBooks Web Connector is not already running a sync before you begin. Attempting to sync while a sync is already in progress can result in the program crashing. If a sync is already in progress the Application Progress bar will show a value less than 100%.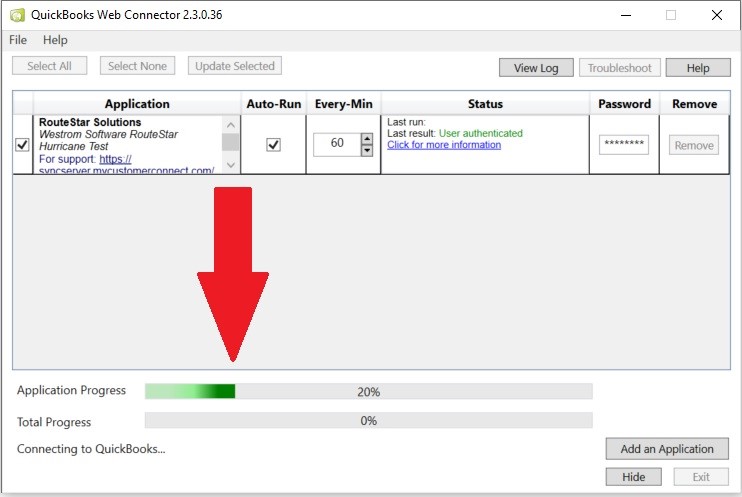 Make sure that 'password' is entered into the password field. This password is not changeable. When you click away from the password field it will prompt you to save the password.
Step 2: Update the program
Check the box to the left-hand side and then click on Update Selected.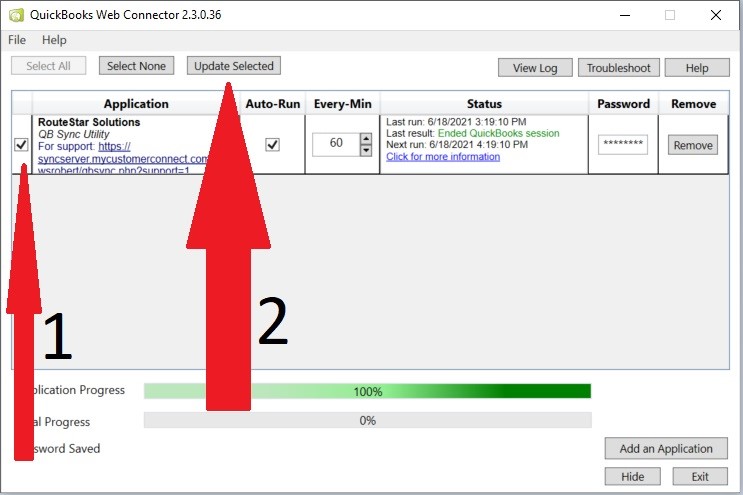 NOTE *** When moving away from the QuickBooks Connector it is important to Minimize the window using the Hide button rather than Exit. Otherwise, the Web Connector will not be running and able to Sync QuickBooks and RouteStar Online.