In order for this report to work, the dates that you want to see on the pack out report should already exist on the route schedule.
Next, go to Routing -> Print Route Sheets.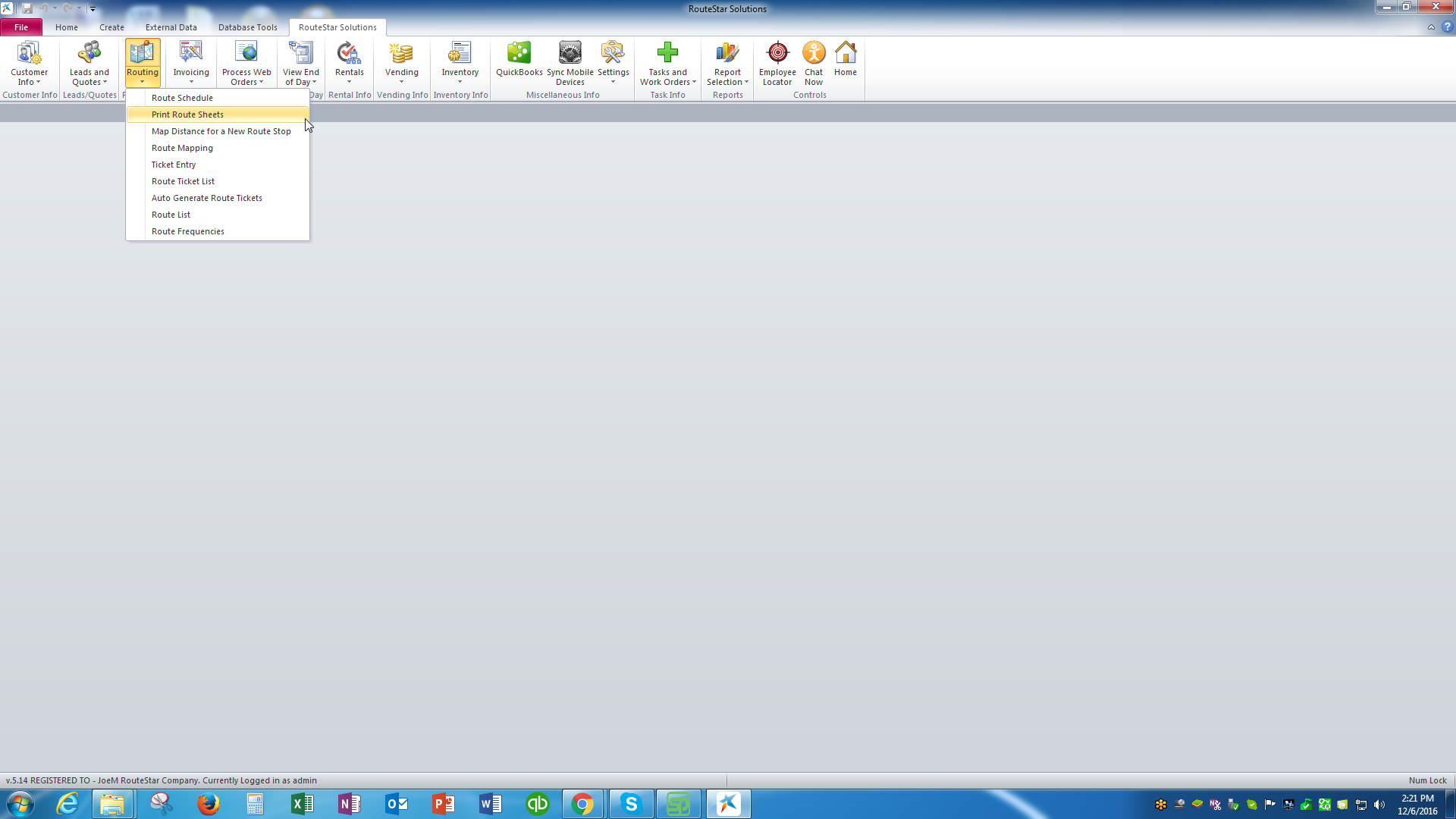 Here, select the Date Range you want to look at and also from the Version of the Route Sheet drop down menu, select Packout with Fill Cap. Select the Routes you want to view and then click Print/View.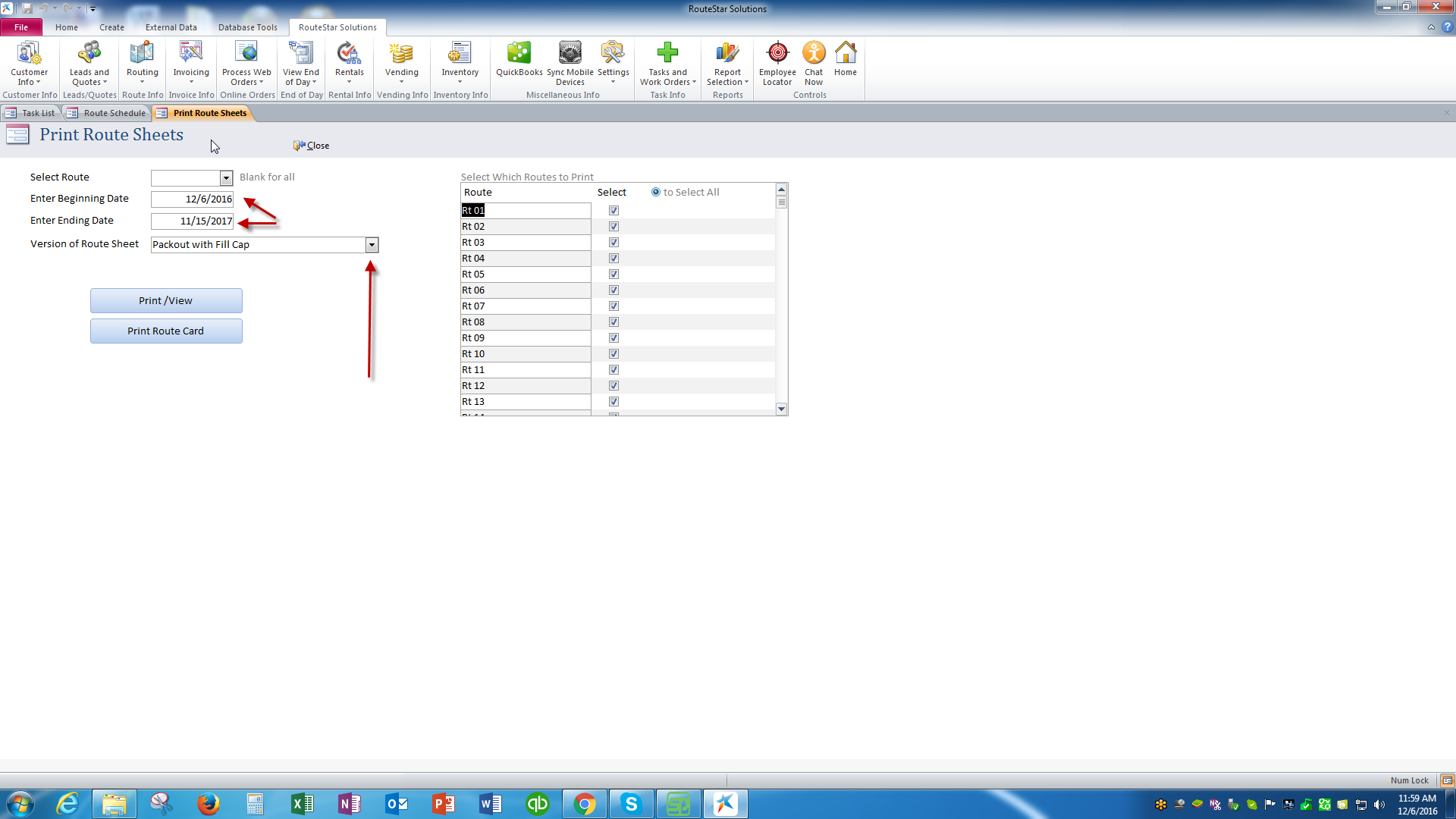 Here is the information displayed in the Packout with Fill cap printed view.