This tutorial will show you how to edit the standard "Group1, Group2, Group3" sections inside a route ticket. You can now rename the text to anything you like, readings, to-do's, checklist..etc.
Step 1:
Login to your mobile app with a username that has security level 1. Once you have logged in, press the "gear" icon in the top left corner. If you do not see the gear icon, then you are not set to security level 1.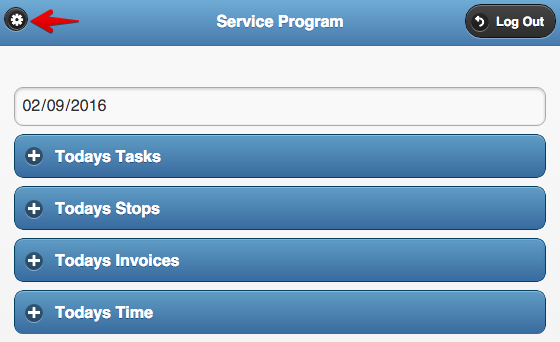 Step 2: 
Scroll to the end of the settings screen and look for the fields "Group 1 Label...etc". Make any changes you need and then press save.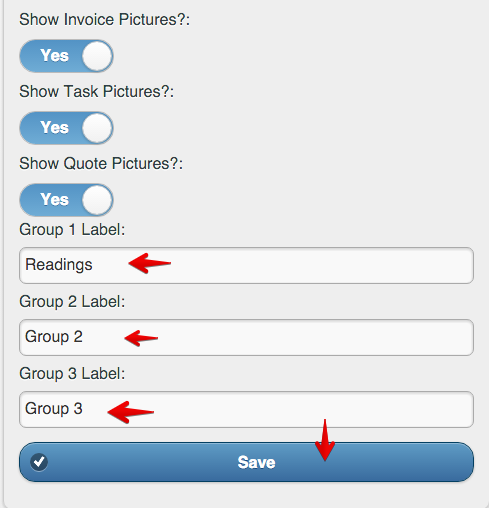 Step 3:
When creating a route ticket or viewing old ones, you will now see the Group 1, Group 2, Group 3 text replace with you own verbage.