What is a moving Average?
The simplest form of a moving average, appropriately known as a simple moving average (SMA), is calculated by taking the arithmetic mean of a given set of values. For example, to calculate a basic 10-day moving average you would add up the closing prices from the past 10 days and then divide the result by 10.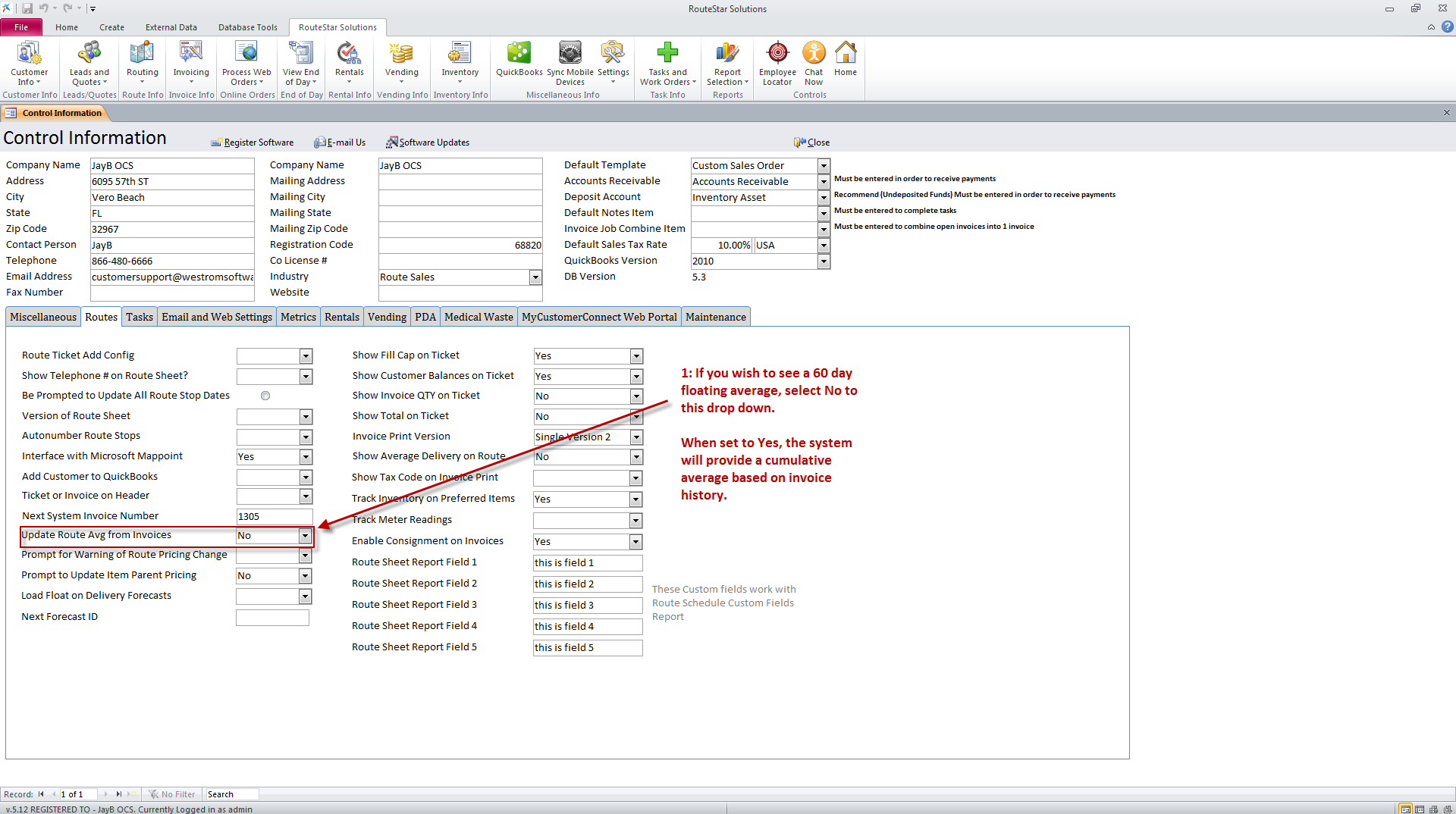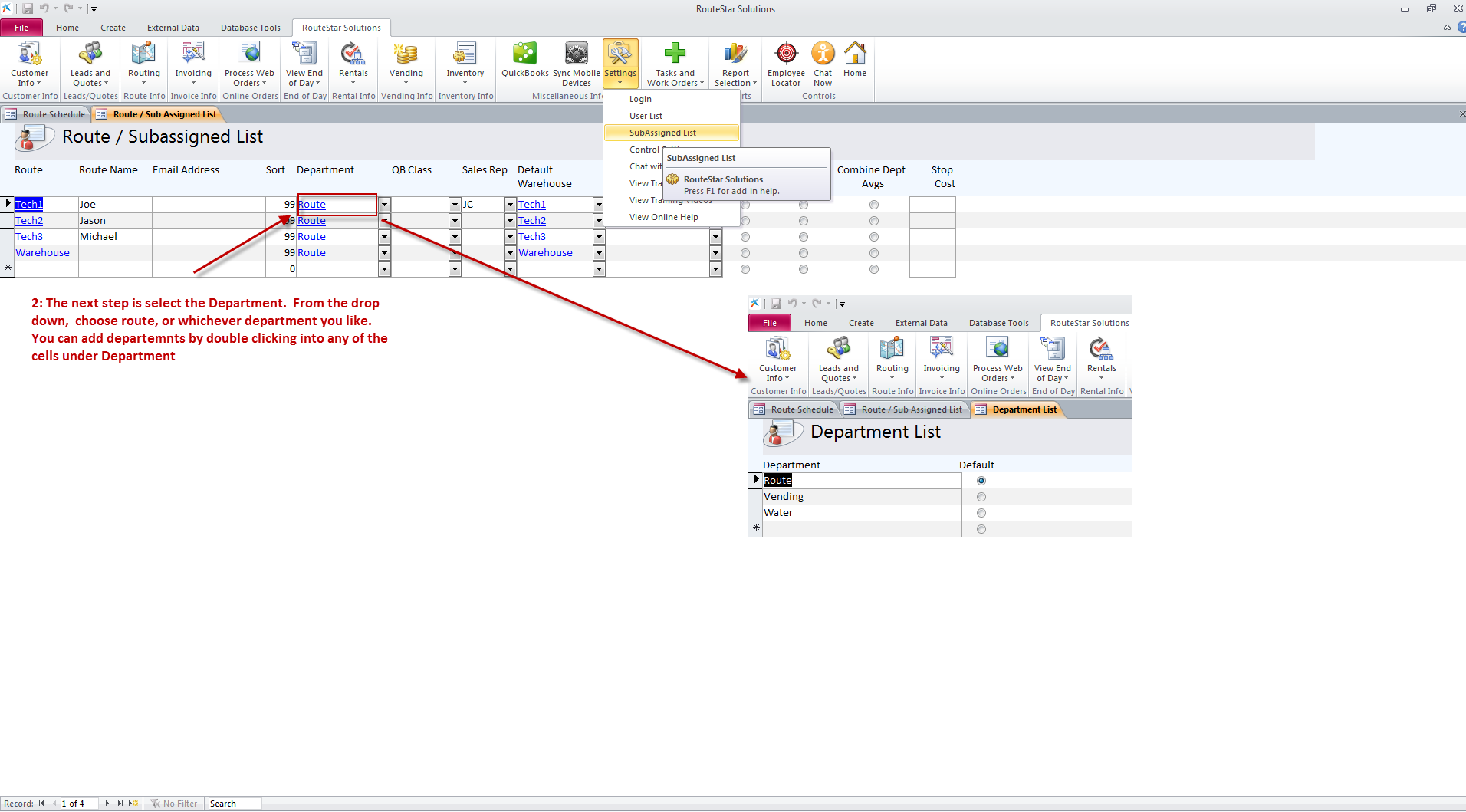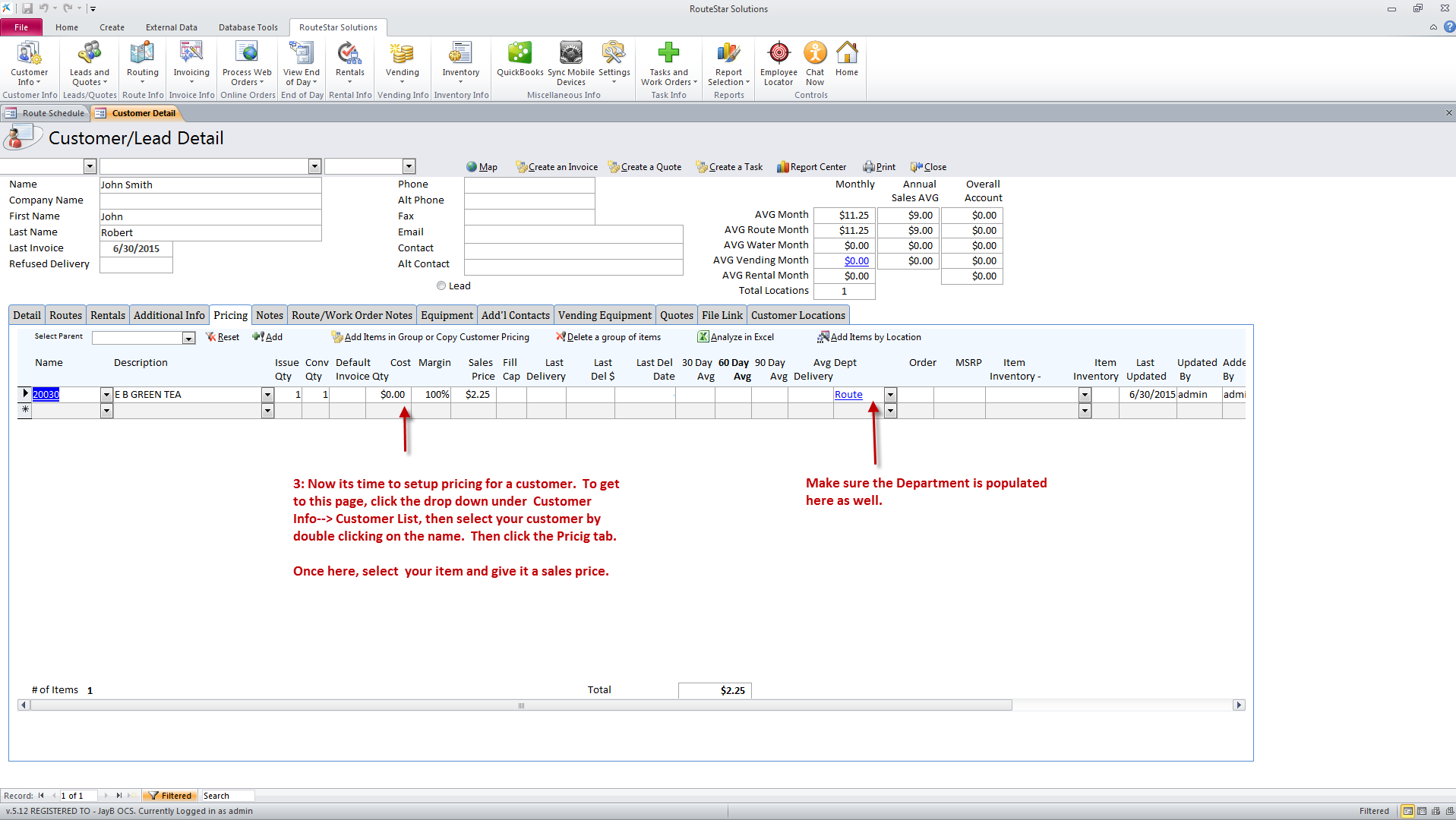 The averages will update as you create invoices and post your route schedule. The following screen shots shows the same customer as above.  We have posted the route schedule and generated invoices to span 60 days.  
You can see these averages on the Route Schedule: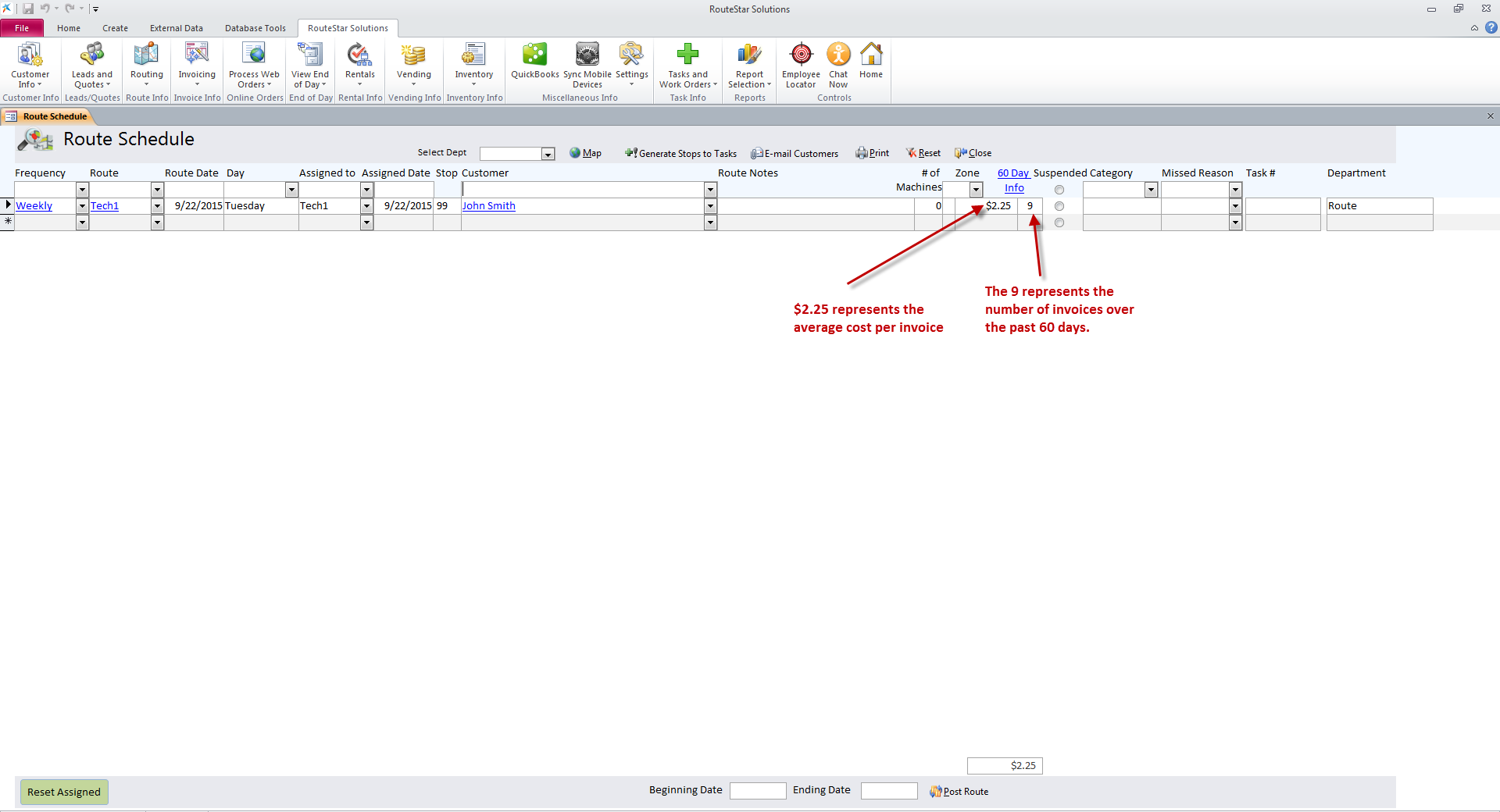 In customer detail: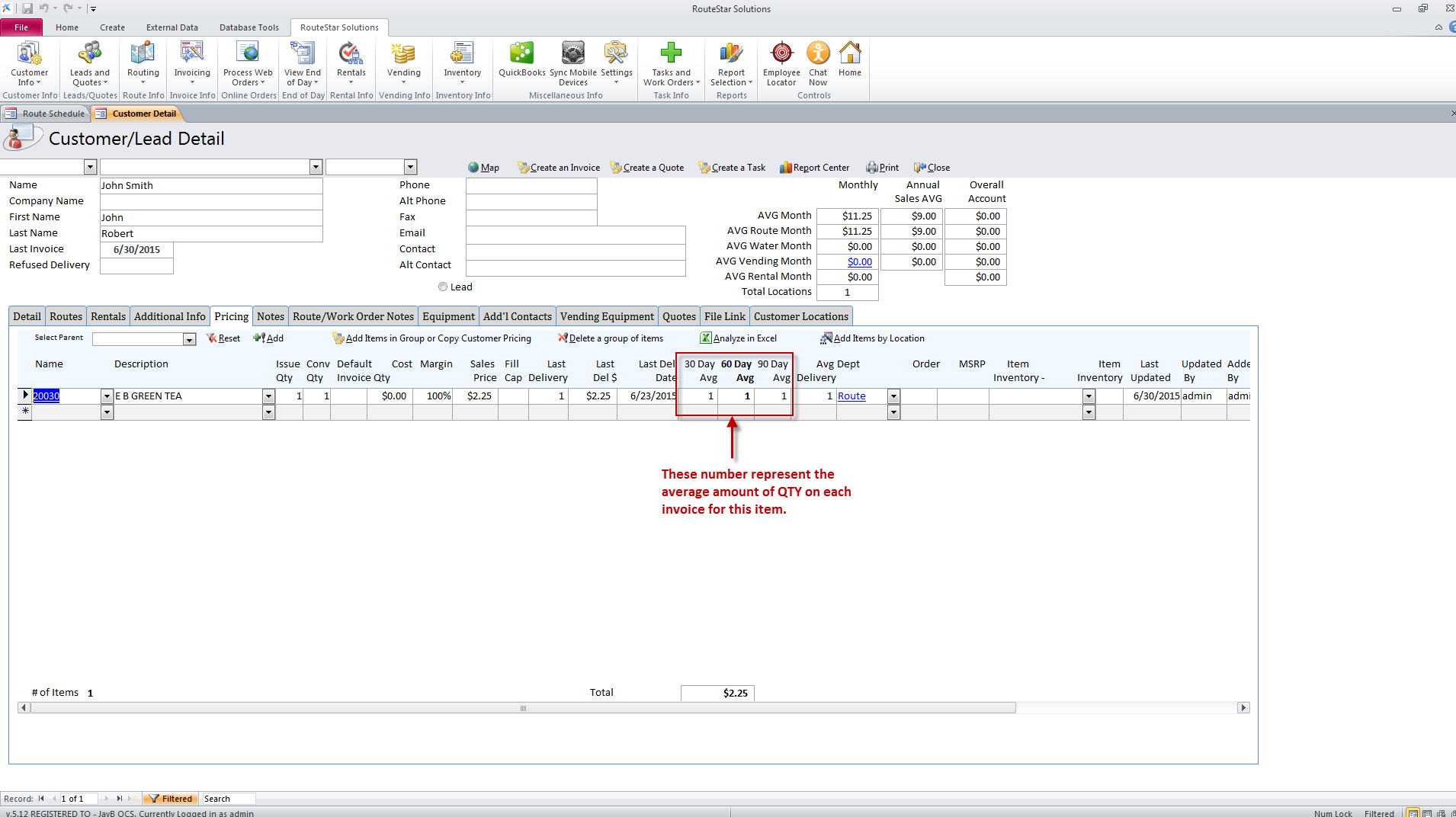 And in the Customer Item Pricing List