You can pay your employees per service that they provide to your customers.  This does require a little setup:
1: Place the customer on the Route Schedule:
Click here to learn how to add a stop to the Route Schedule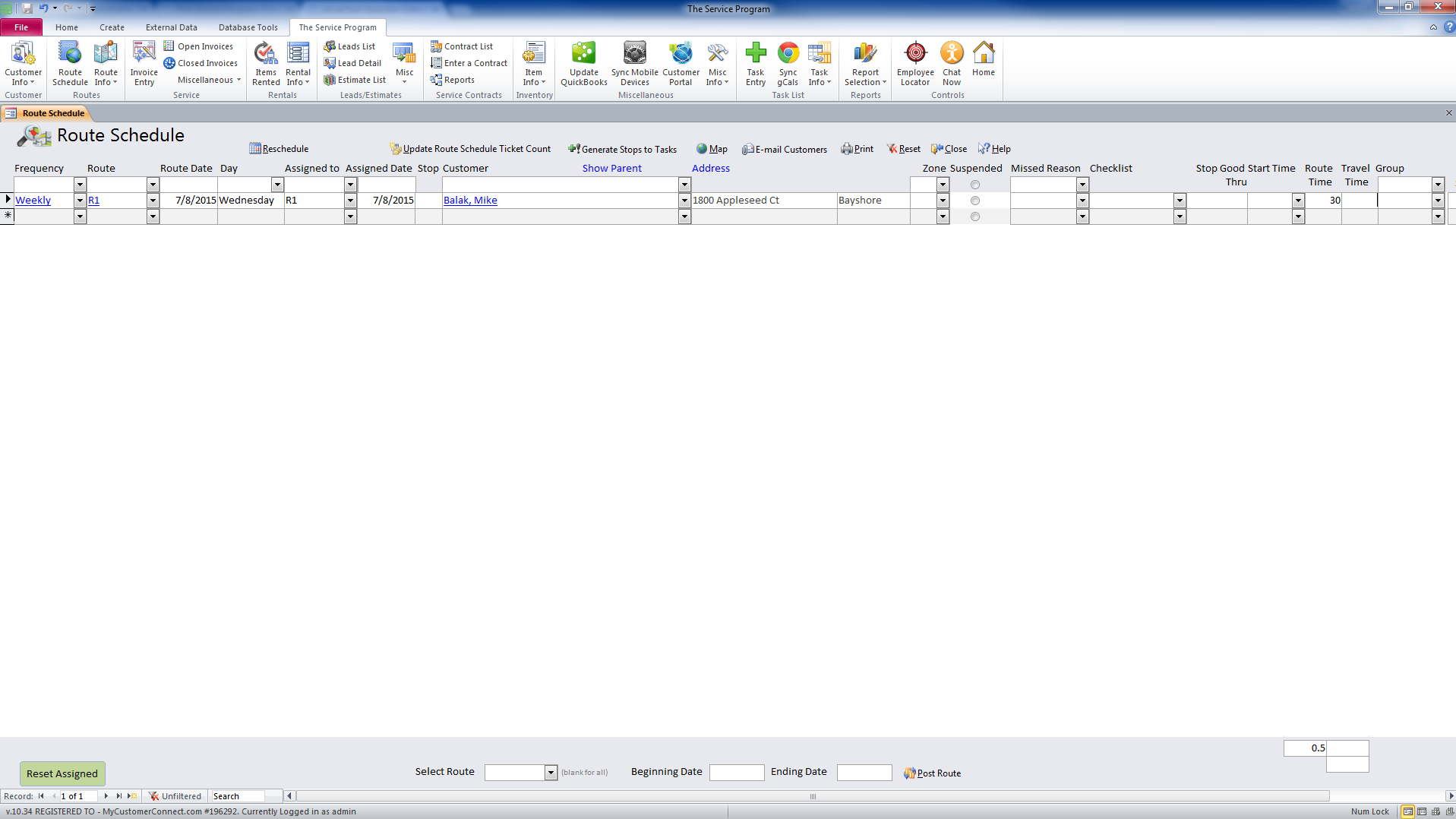 2: The next step is configure the stop pay amount inside of Customer Detail. To get to the details for a particular customer, you can simply double click the customers name on the route schedule, or you can follow the path in the following screenshot:
You will start with setting the Route Frequency to match the frequency that you setup on the Route Schedule for this customer. Then you want to setup your Monthly Charge.  When you set the Monthly Charge, the system will automatically calculate the Stop Gross Amount. This is useful for reporting purposes. Lastly, you set the amount that your driver will get paid per stop under Stop Pay Amount: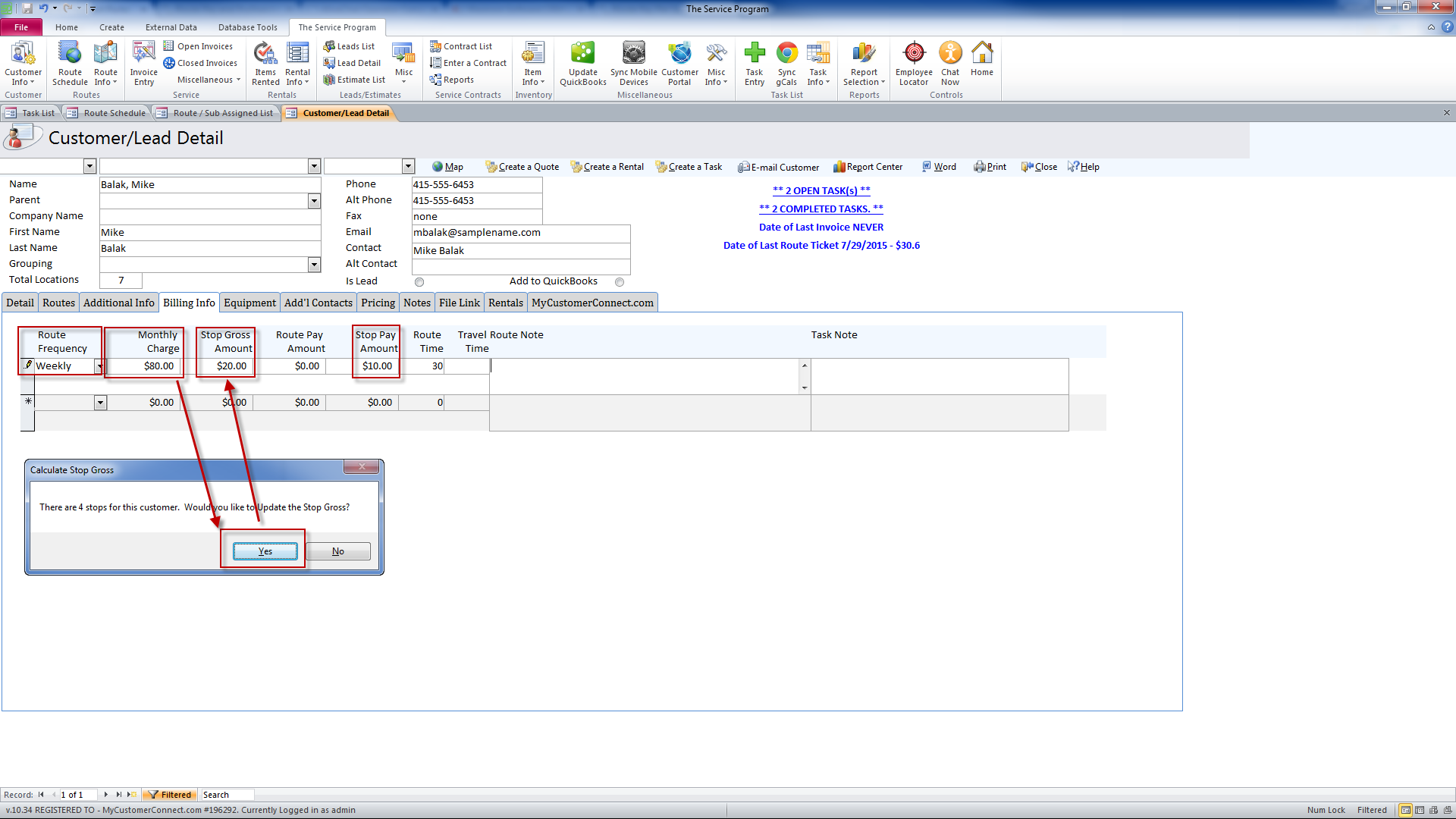 3: Setup is now completed.  The stop pay amount is calculated based on posted route schedule.  After you post your route schedule, the numbers will be calculated.  Click here to learn how to post the route schedule.
4: Now that we have posted the Route Schedule, we can now look at a report that will reflect the stop pay amount:
NOTE: The report in the following screenshots reflects a Route Schedule that has been posted 4 times.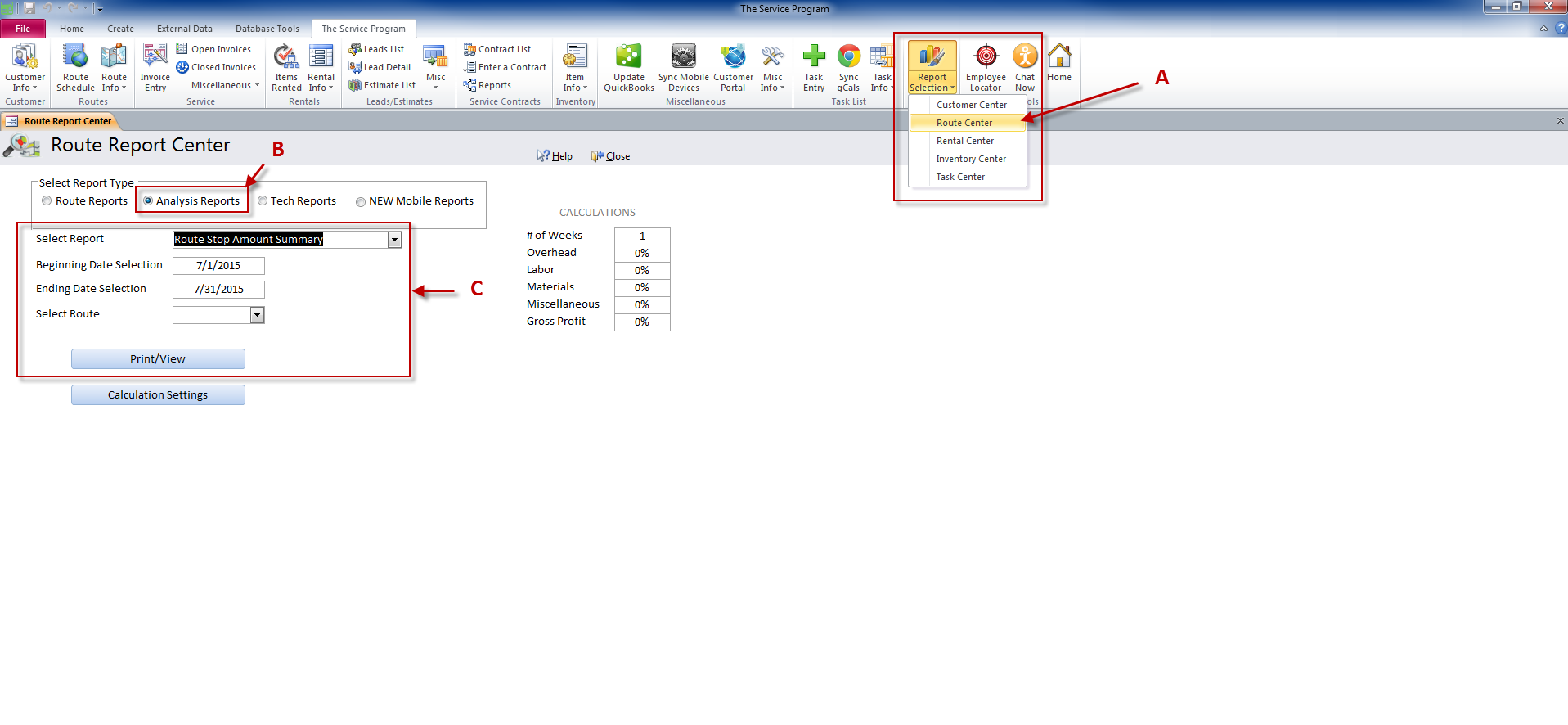 The Route Stop Summary report is properly reflecting 4 stops dated from July 8th through July 29 based at $10 per stop with a total of $40 for the month of July