Getting Started Guide
Welcome to Routestar the leading route software to use with Quickbooks.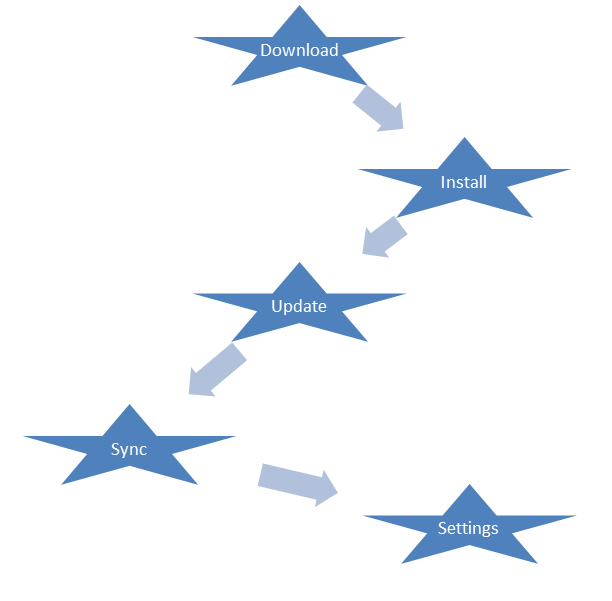 In this guide, you'll learn how to:
Download the program (Page 3)

Install the program (Page 4)

Update the program (Page 10)

Starting the program (Page 18)

Sync the program with QuickBooks® (Page 22)

Set up the Control Table (Settings) (Page 25)
If you have questions that are not answered here, Feel free to contact our Support Staff.
There are several ways to get in contact with our support staff.
Email Training Dept (training@westromsoftware.com) or  Tech Support (customersupport@westromsoftware.com)

By Phone 866.480.1879 option 5 for Training or option 2 for Tech Support.

Online chat which is accessible at http://support.westromsoftware.com/hc/en-us and clicking on the icons to chat with training and/or support.
 Now, Let's get started.
http://theocsprogram.com/installation22/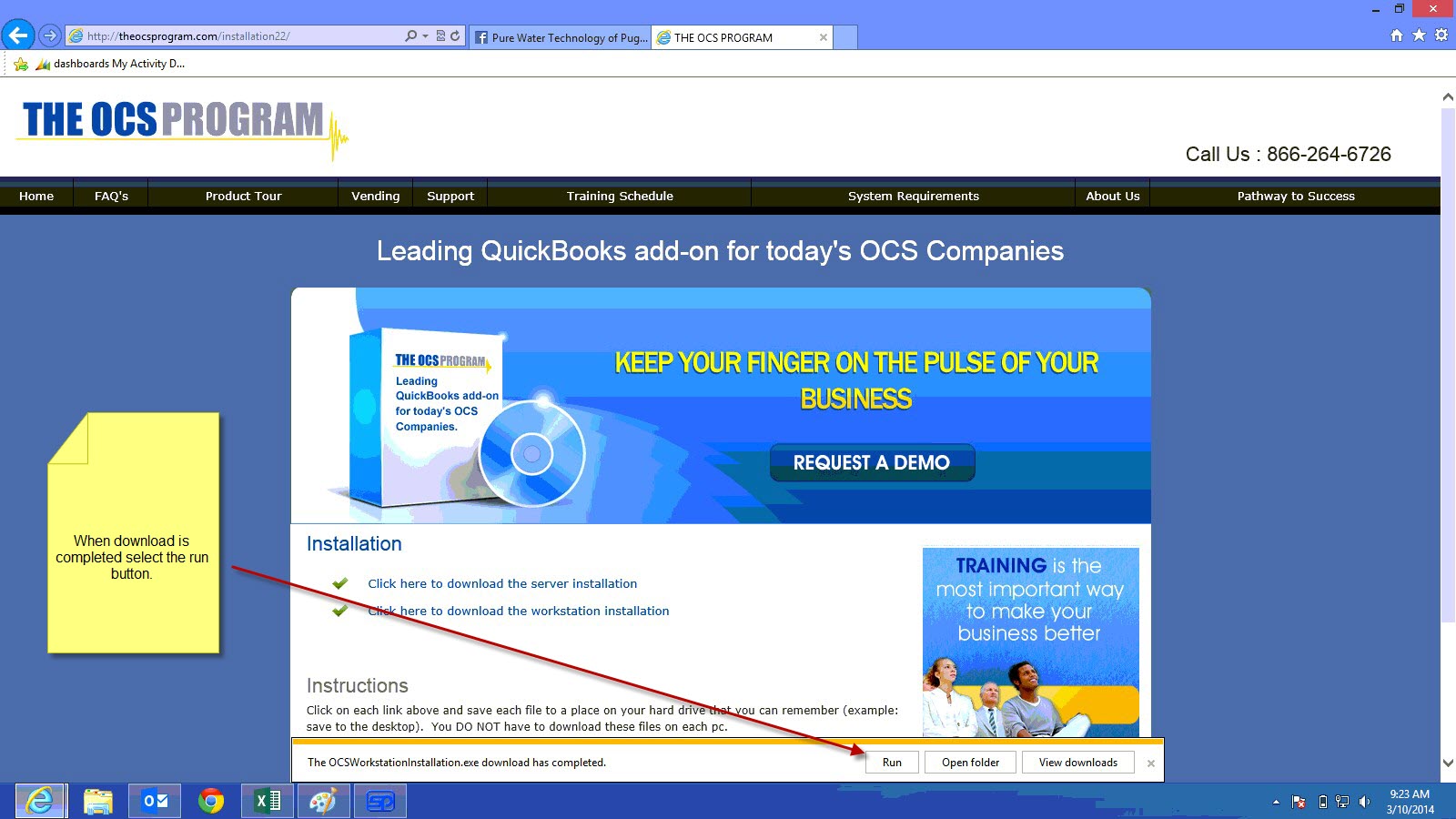 When the download is completed select the run button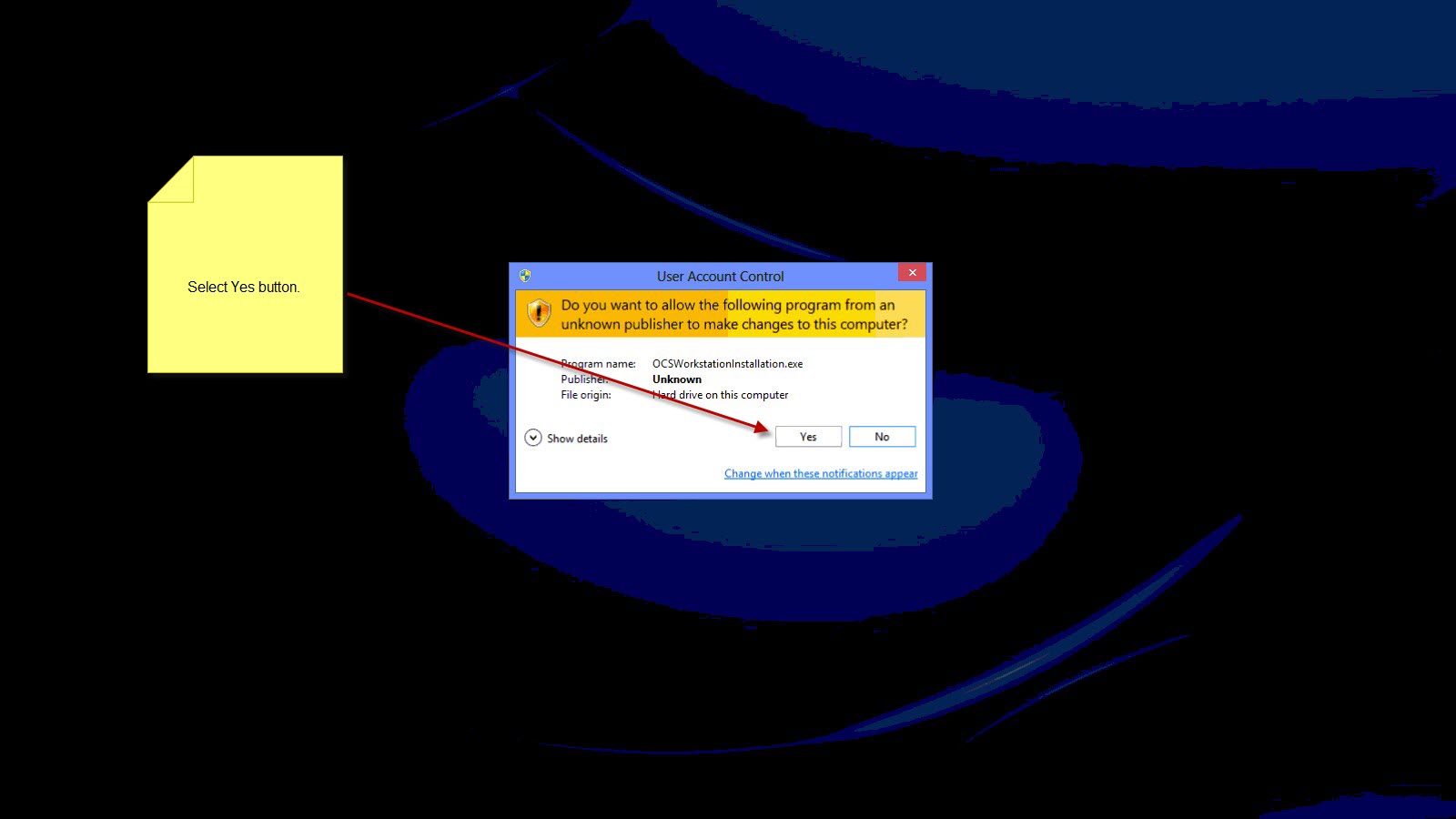 Select the Yes button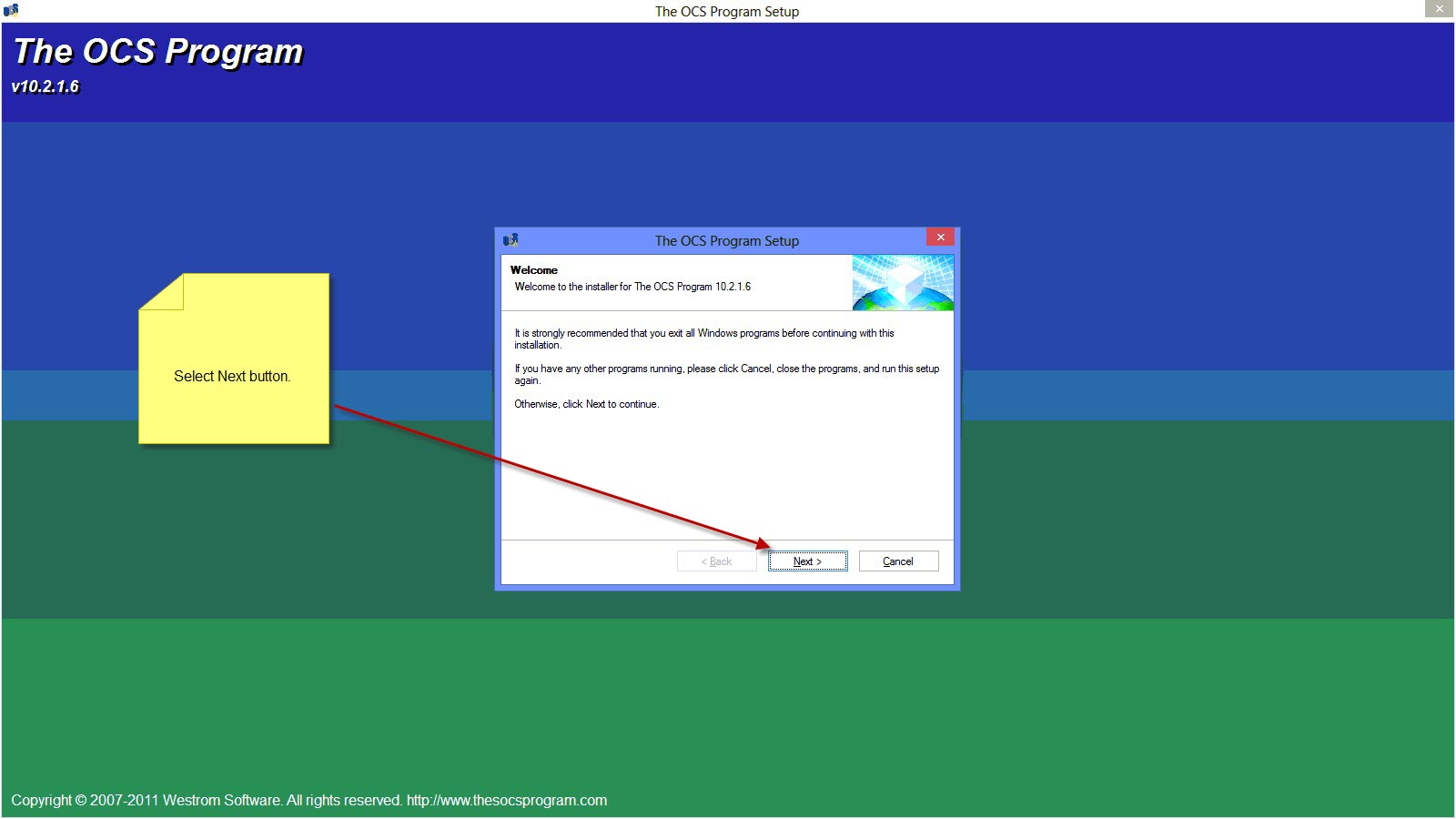 Click Next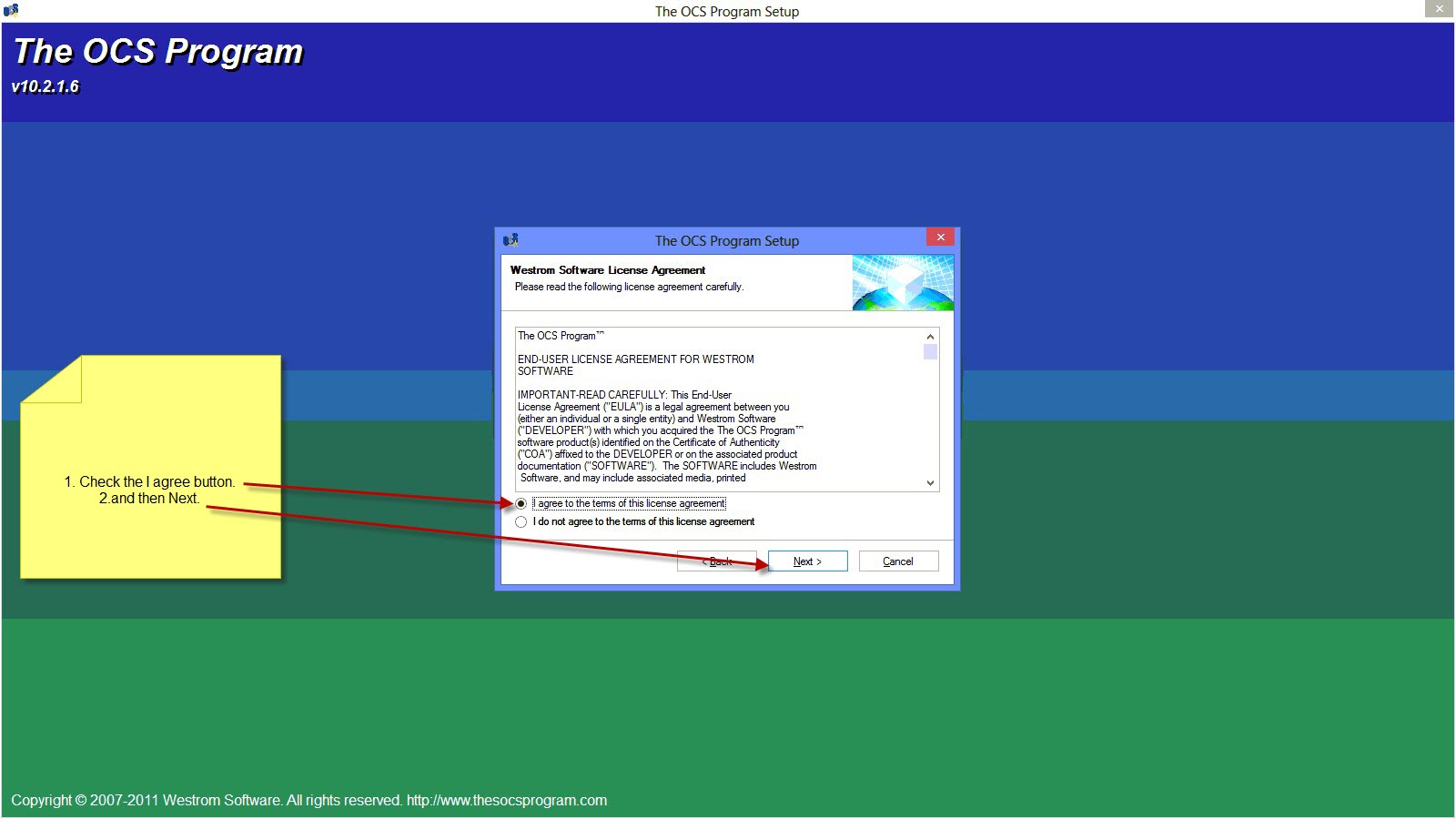 Agree to the license agreement and click next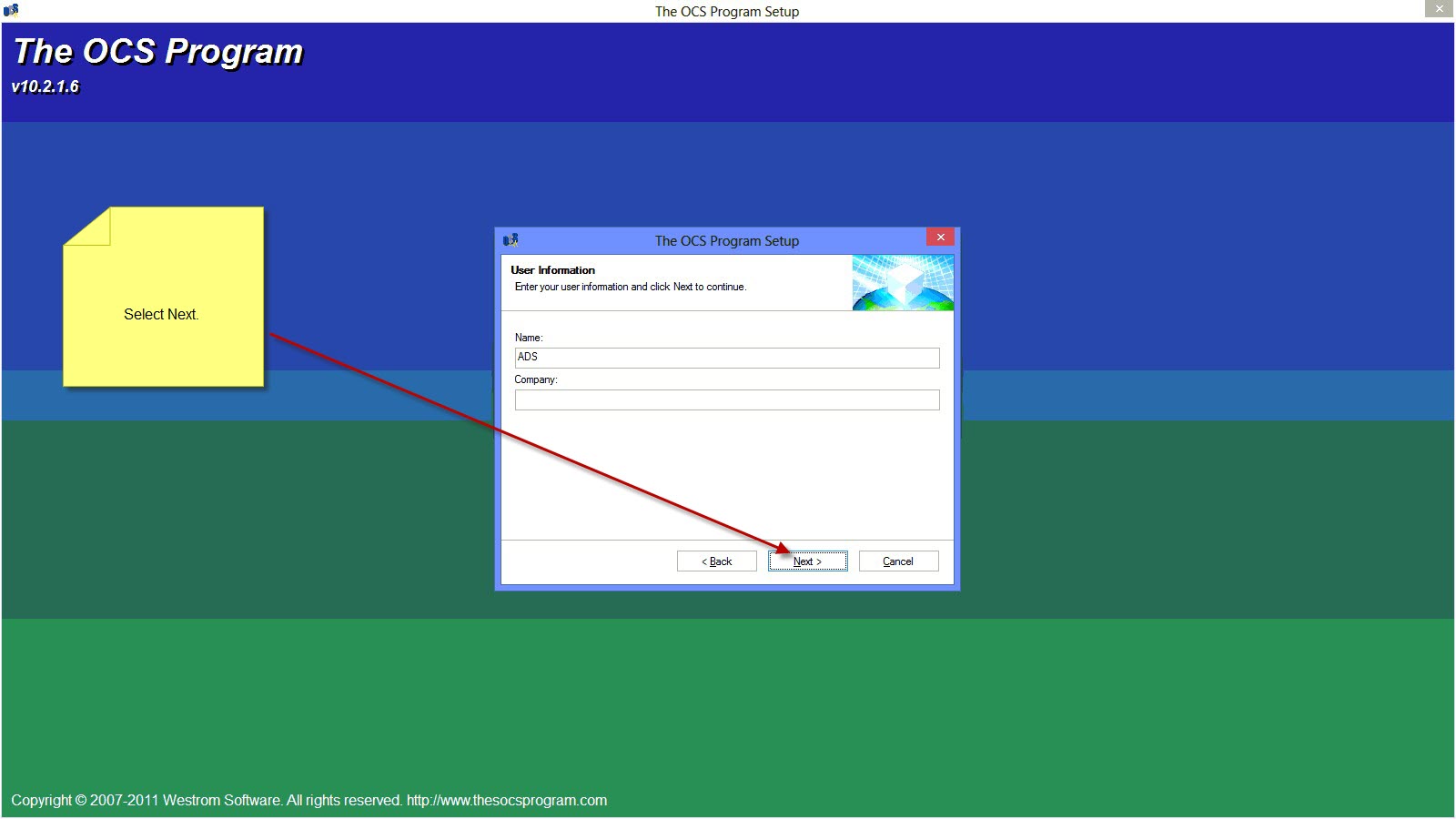 Click Next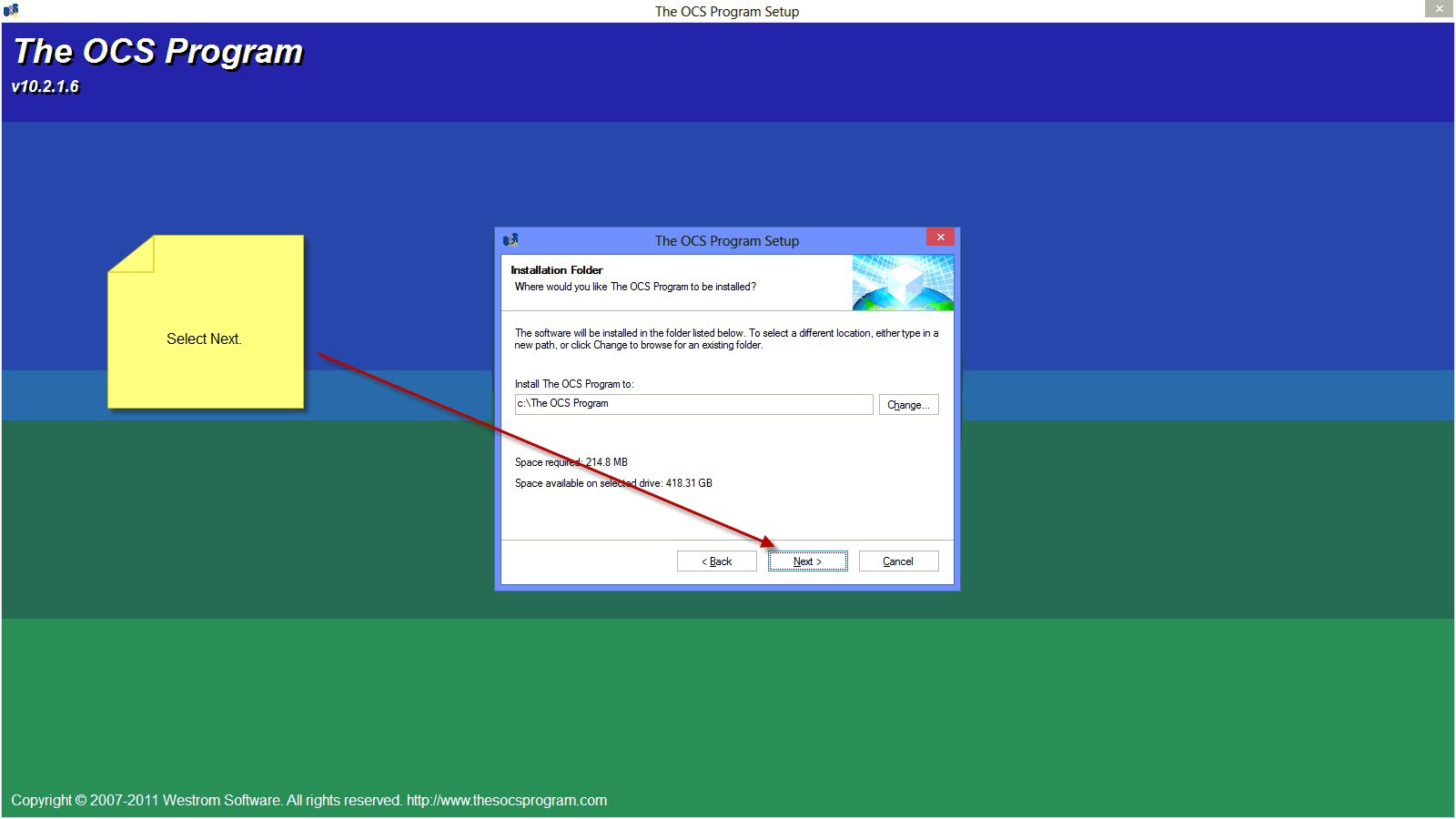 Click Next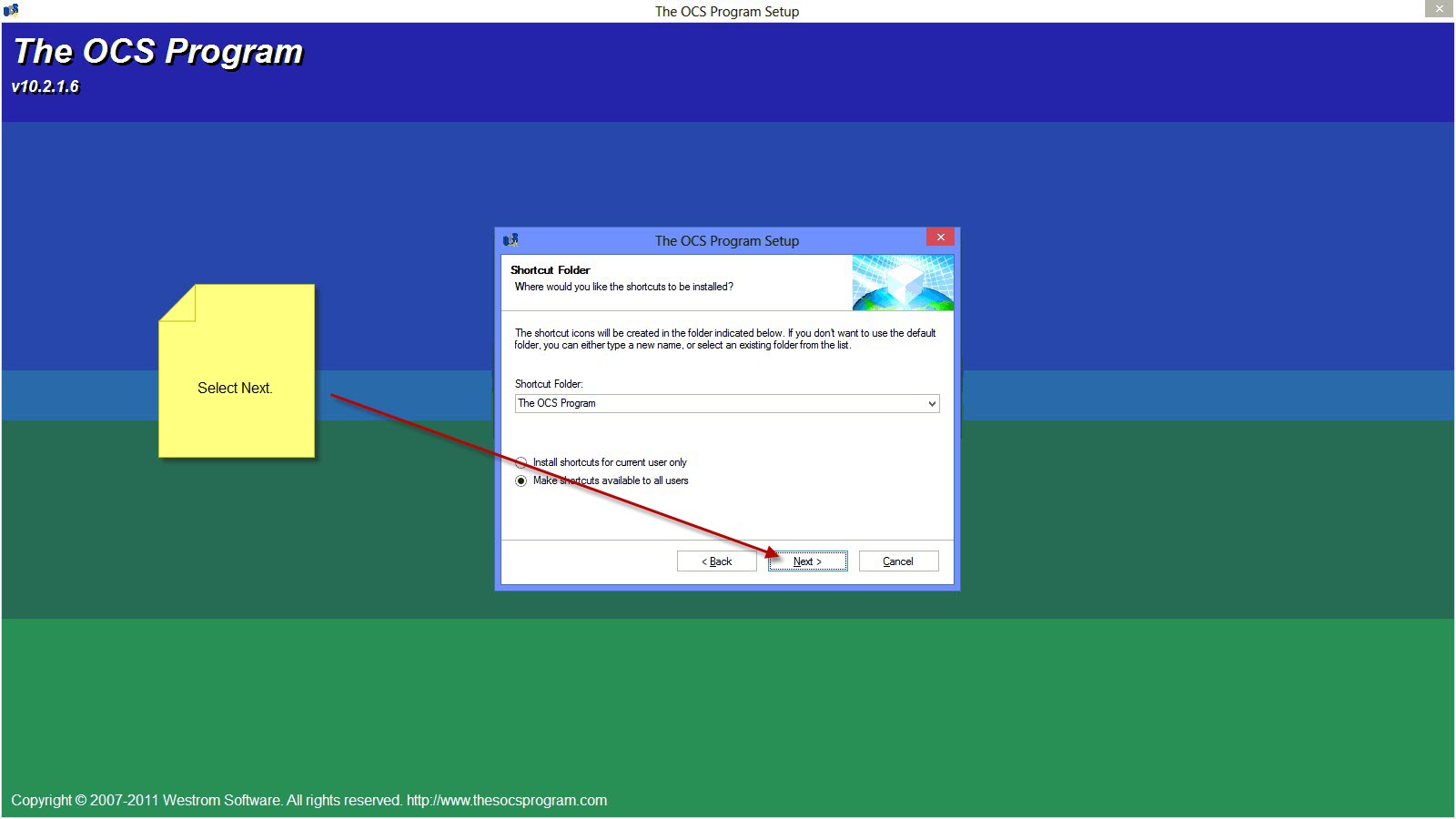 Click Next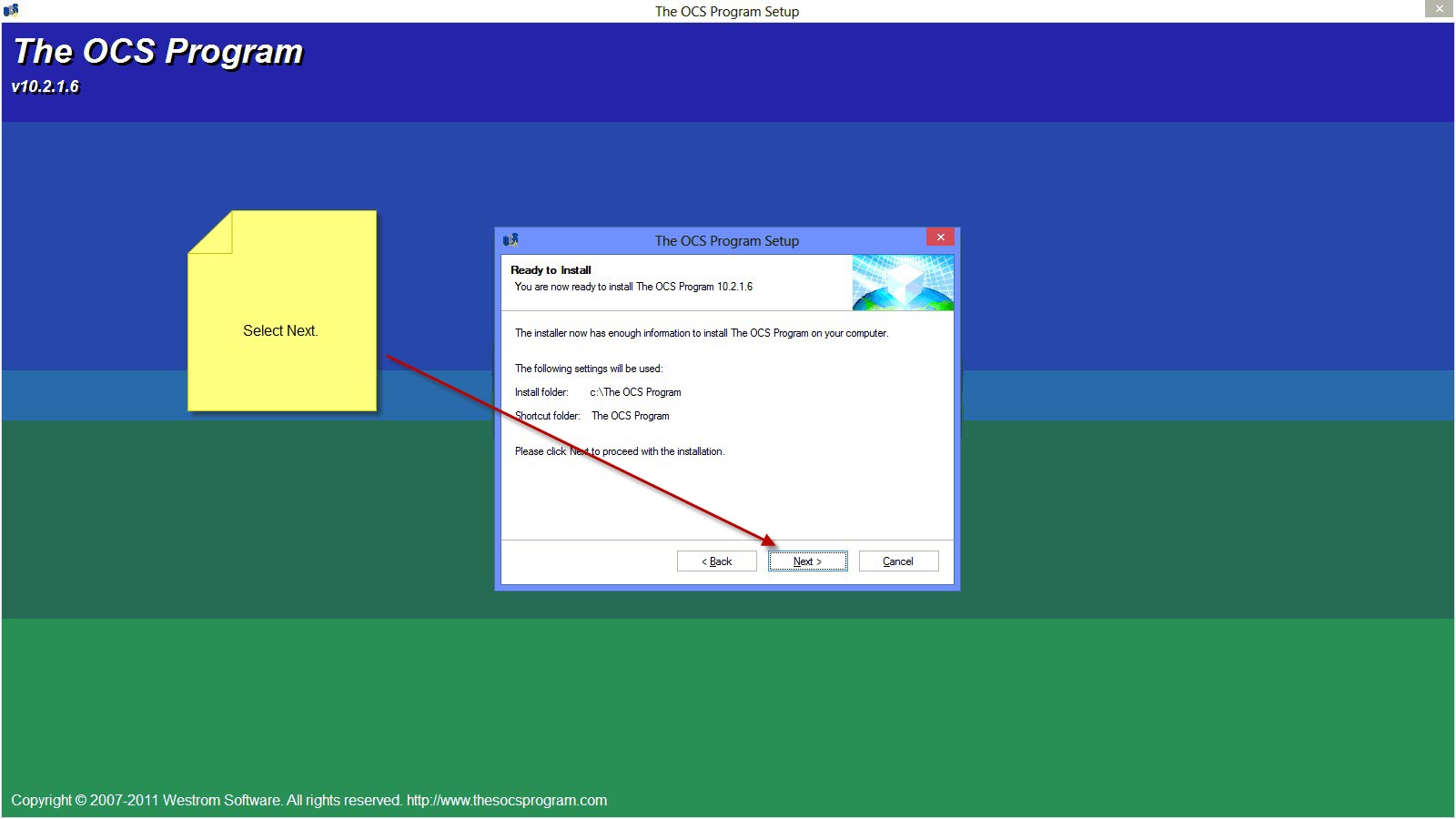 Click Next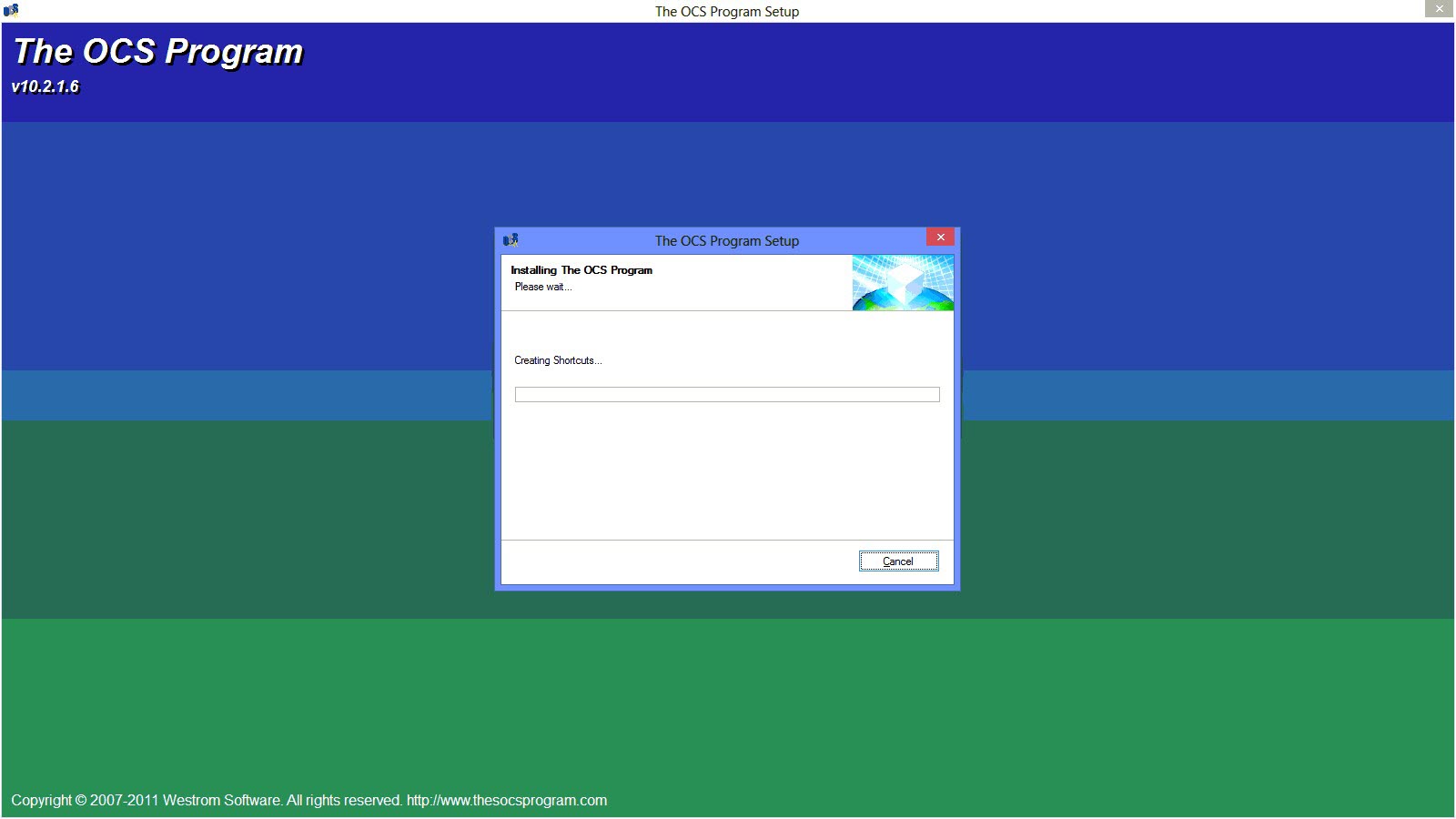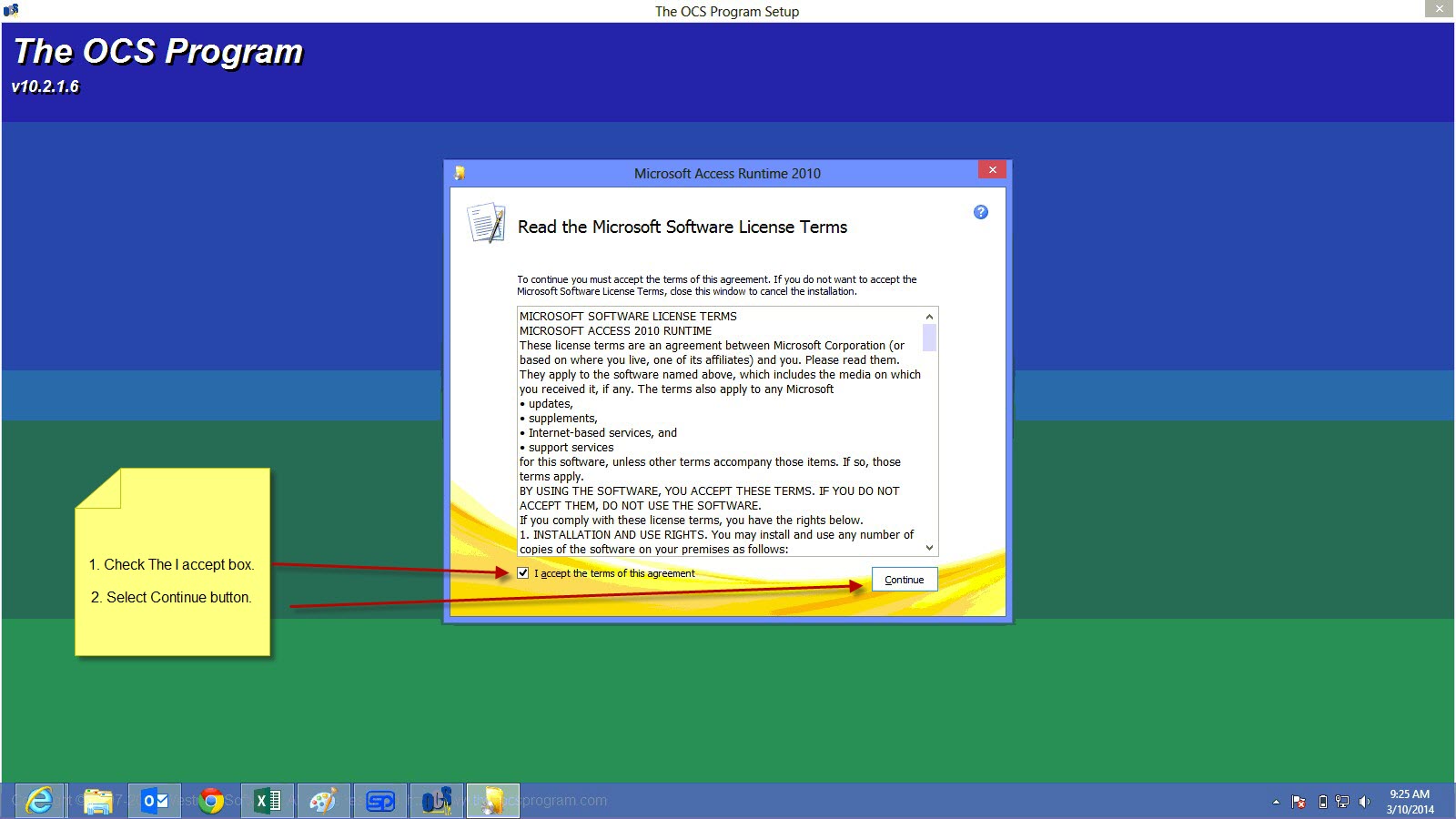 Check the I accept box and click next to continue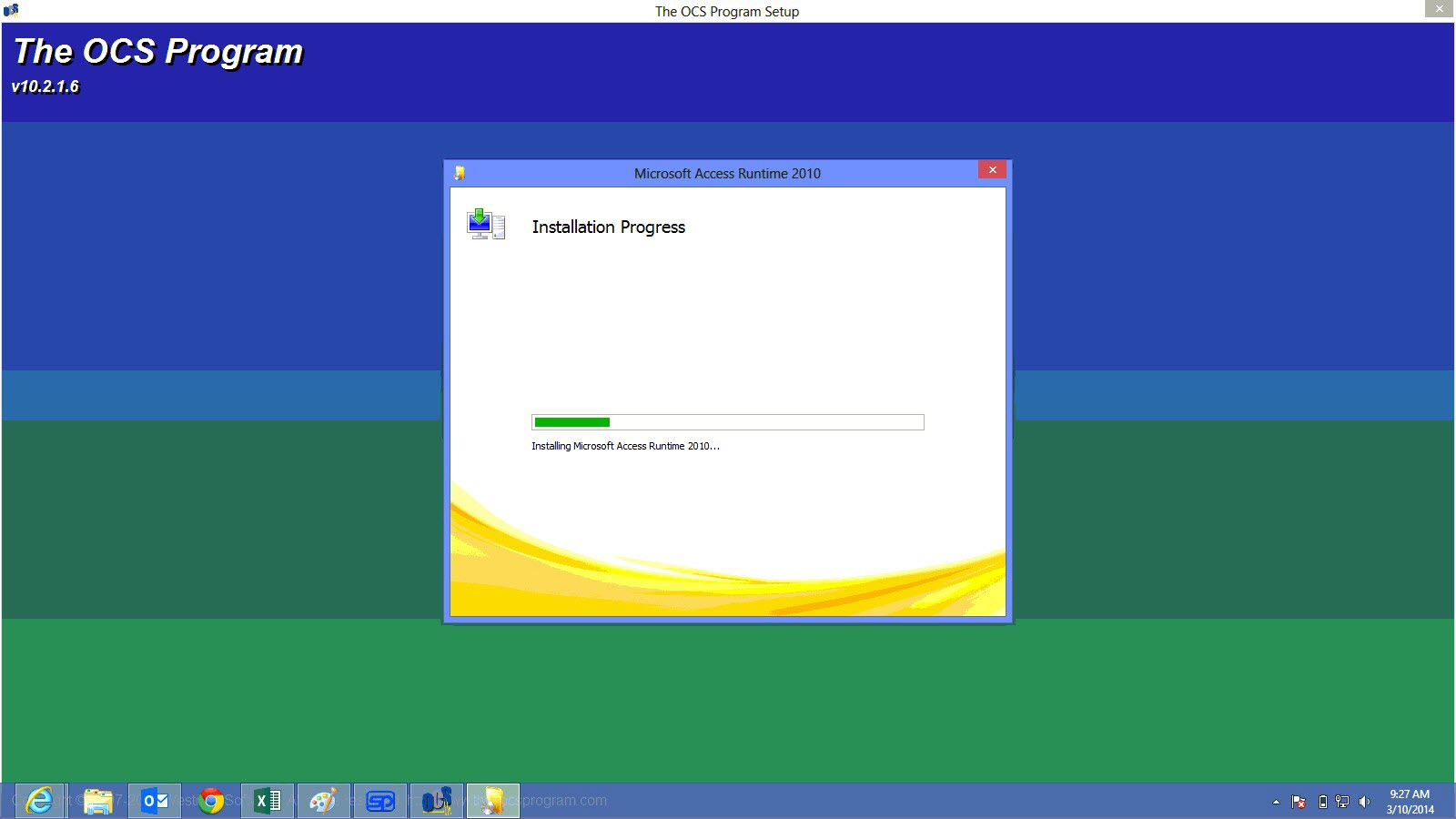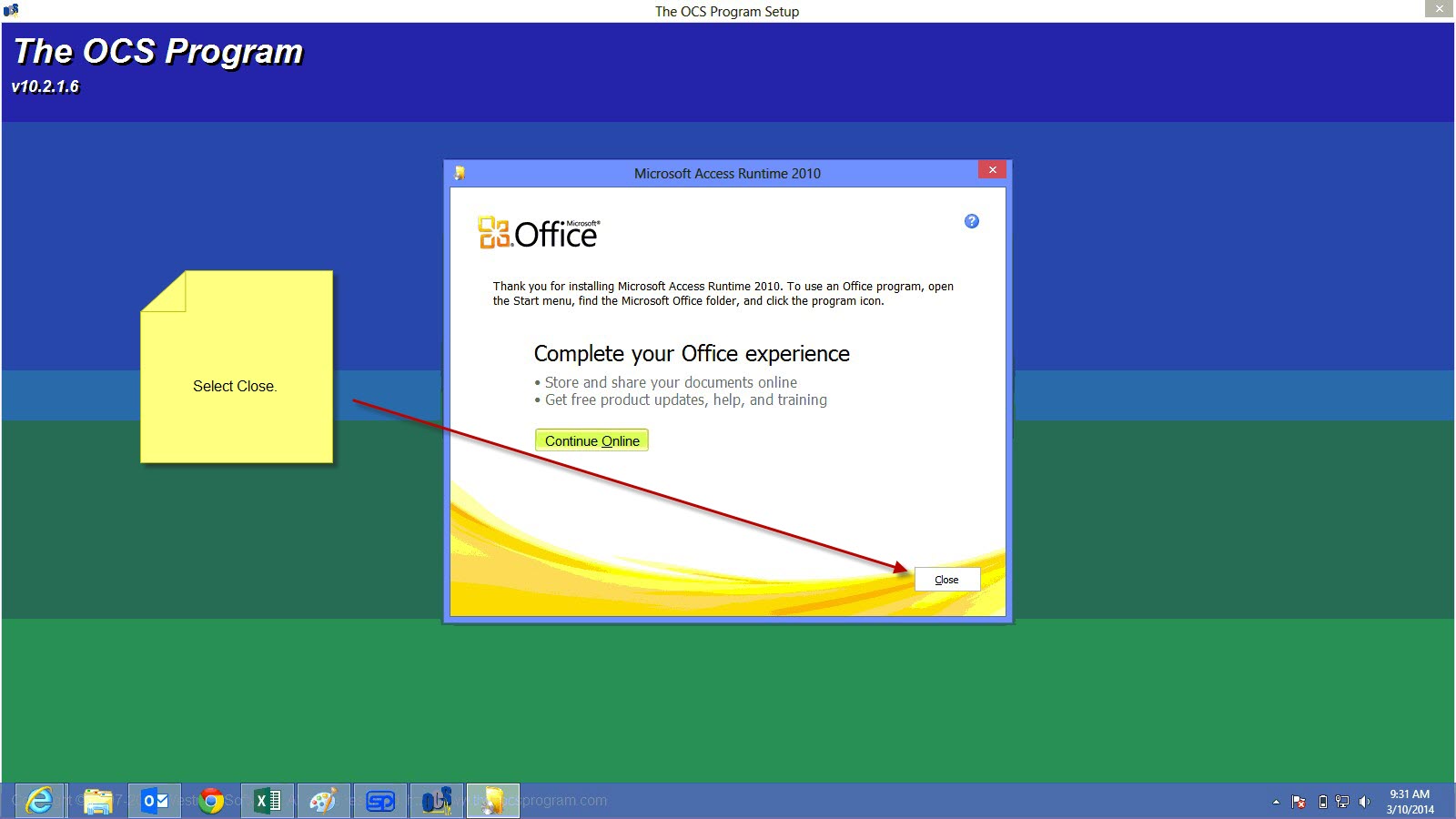 Click Close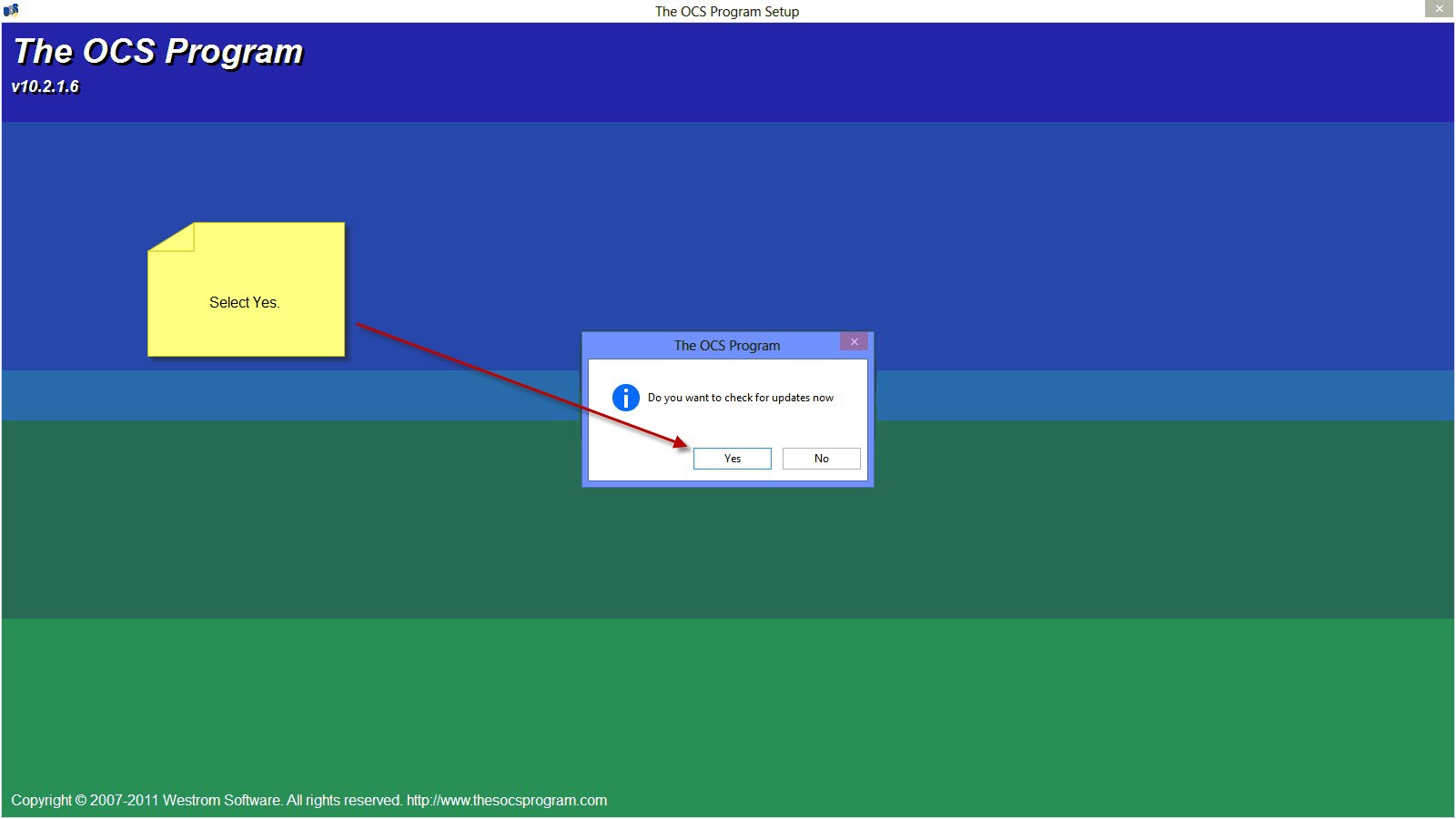 Click yes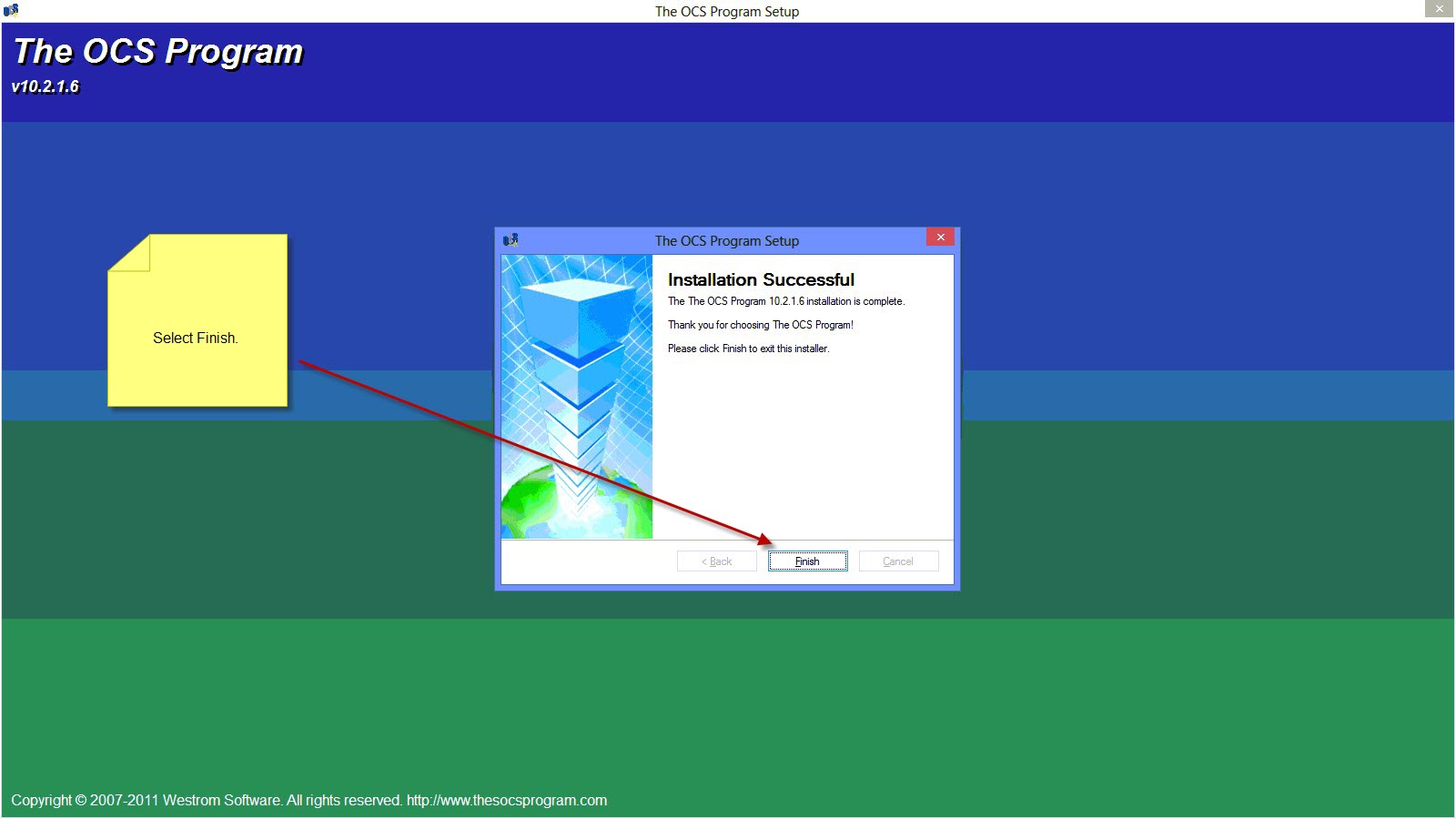 Click Finish
First thing is you will want to make sure that your windows is up to date. Depending on which operating system you have the process is different.
First we will cover Windows 7  and then Windows 8.
Windows 7  (If you have Windows 8 skip this and go to the section to update Windows 8 instead)
Go to the start menu and select all programs and windows updates. That should bring you to the following screen.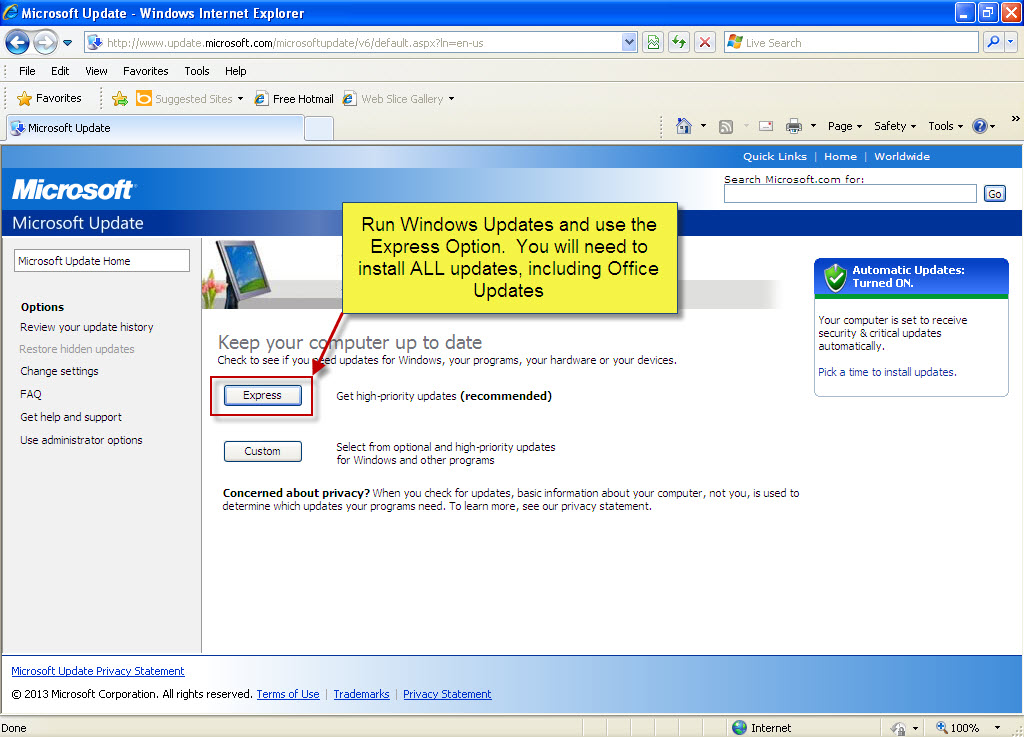 In the windows control panel, look for Windows Update and double click on it, then click Express. Make sure that Microsoft Office products are included with the Windows updates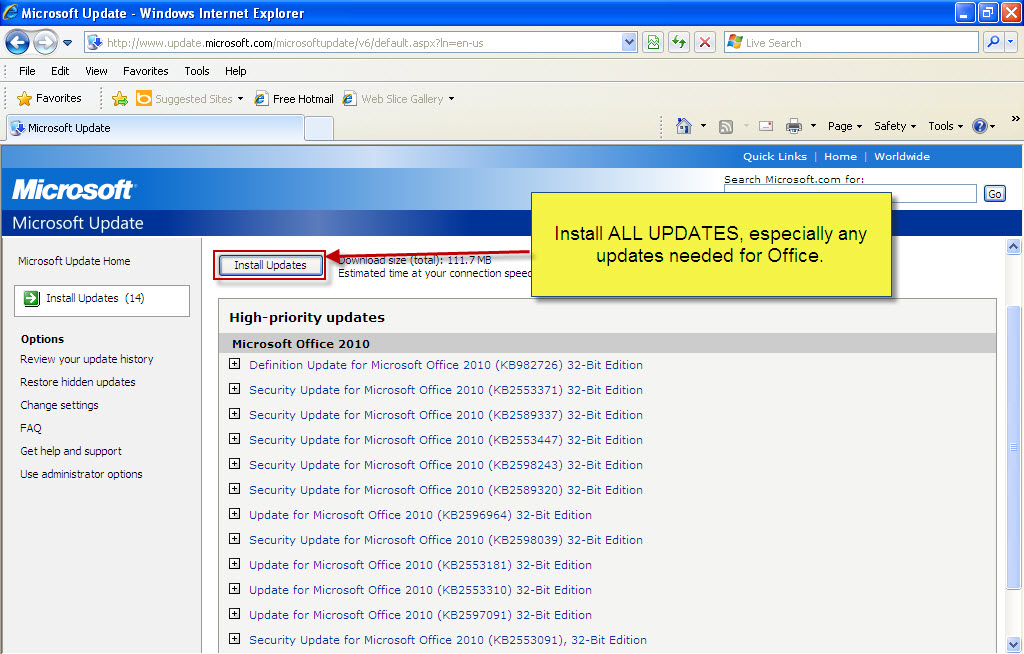 Click Install Updates ensuring that all Microsoft Office 2010 updates are included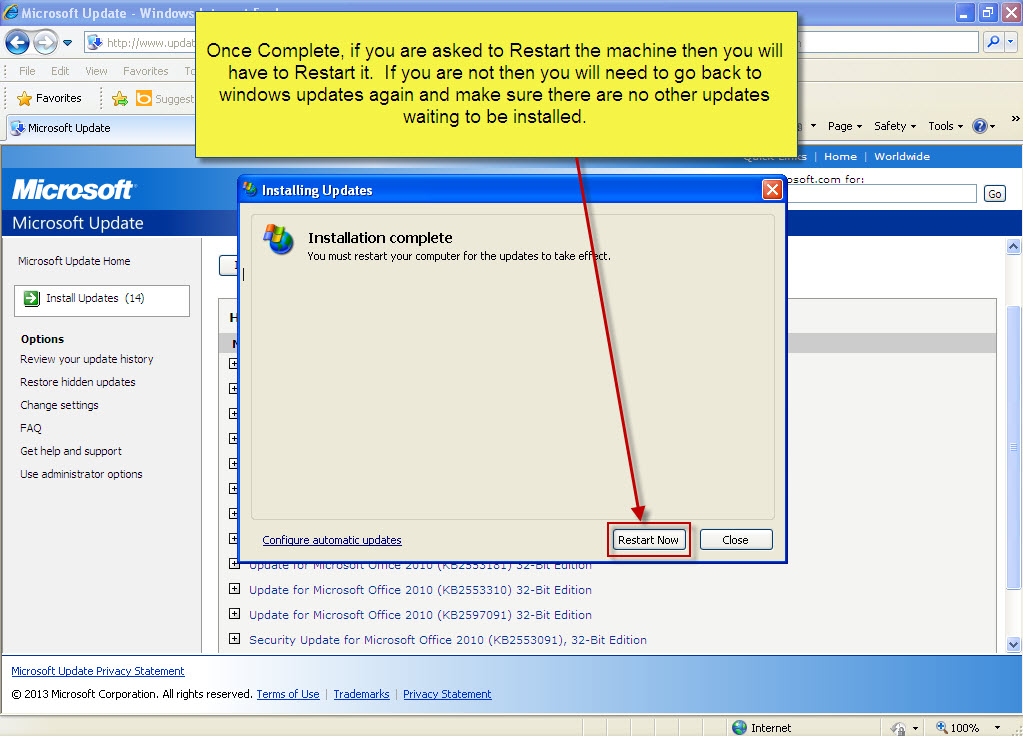 Once the updates are installed, restart your computer
This is the screen we want to see. If you get this we can skip ahead past the Windows 8 updates.
Windows 8 (If you have Windows 7 You should have already updated so skip to the next section)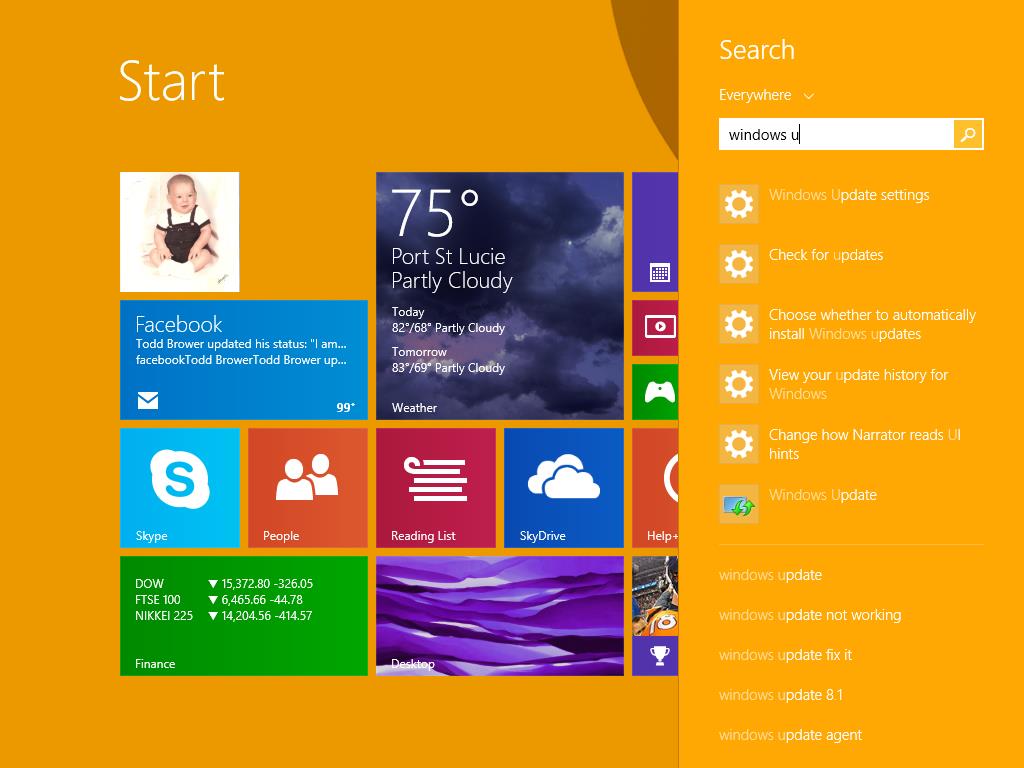 Hit the windows key and type windows updates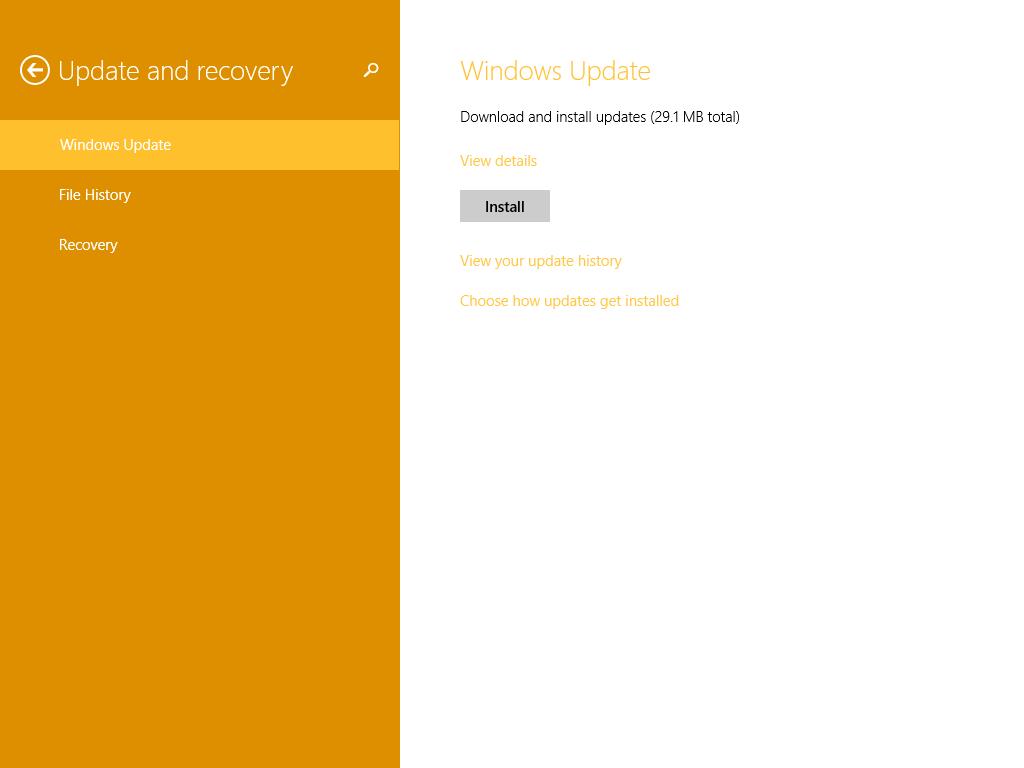 Click and install all updates. You may need to reboot your pc to finish this process but we can continue where we left off.
Go to your start menu and then click either "Programs" or "All Programs" and then look for "RouteStar Solutions"  button and then click the small icon that says "Check for Updates".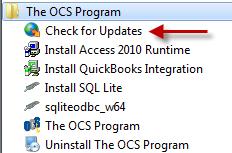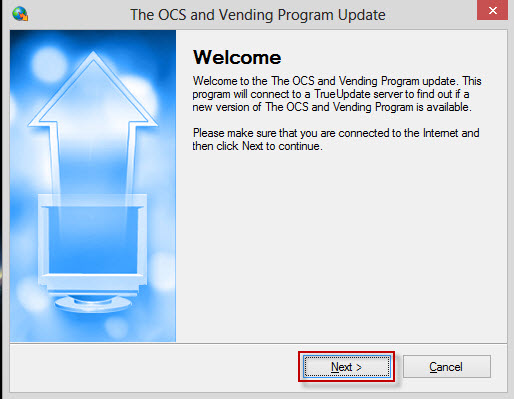 Click Next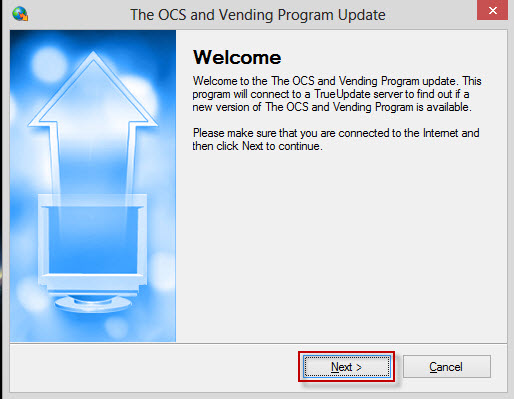 Click Next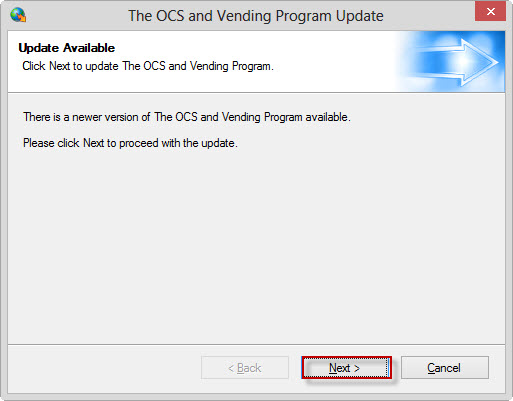 Click Next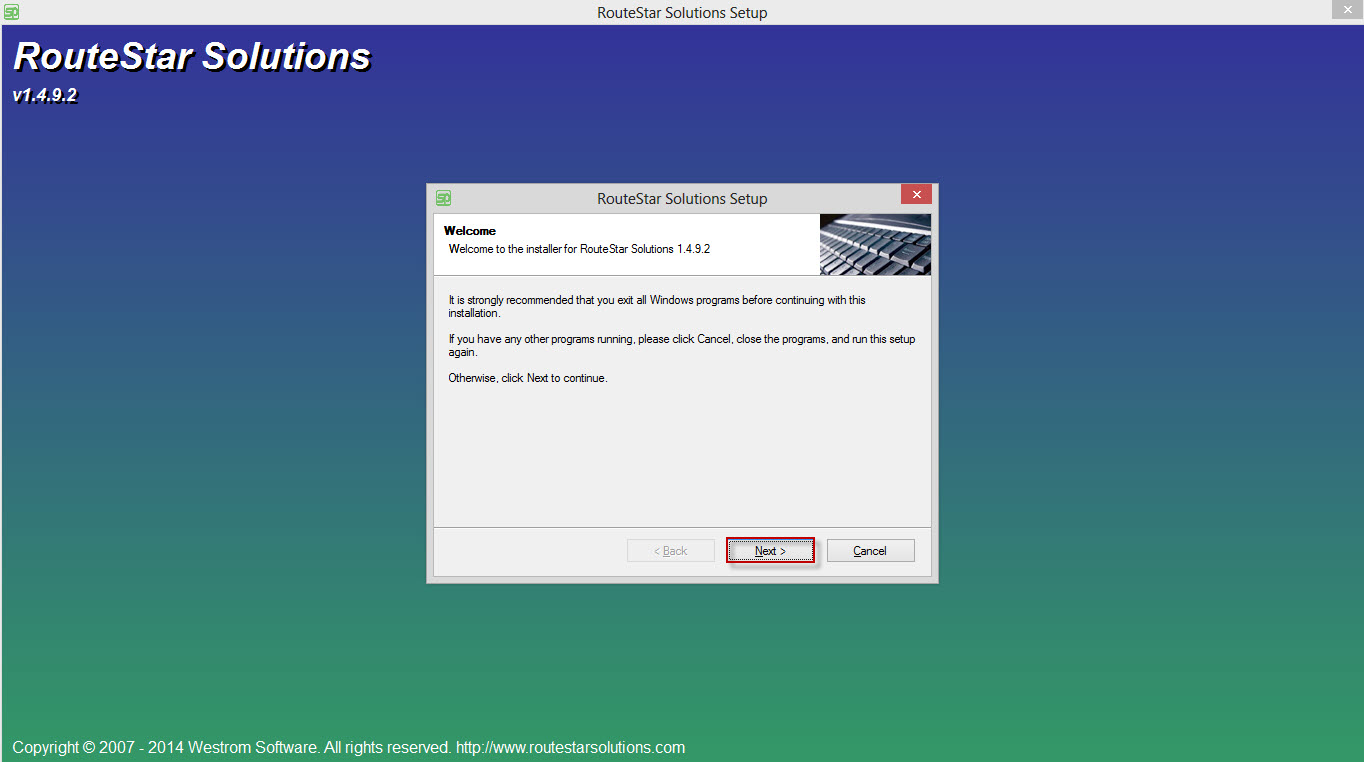 Click Next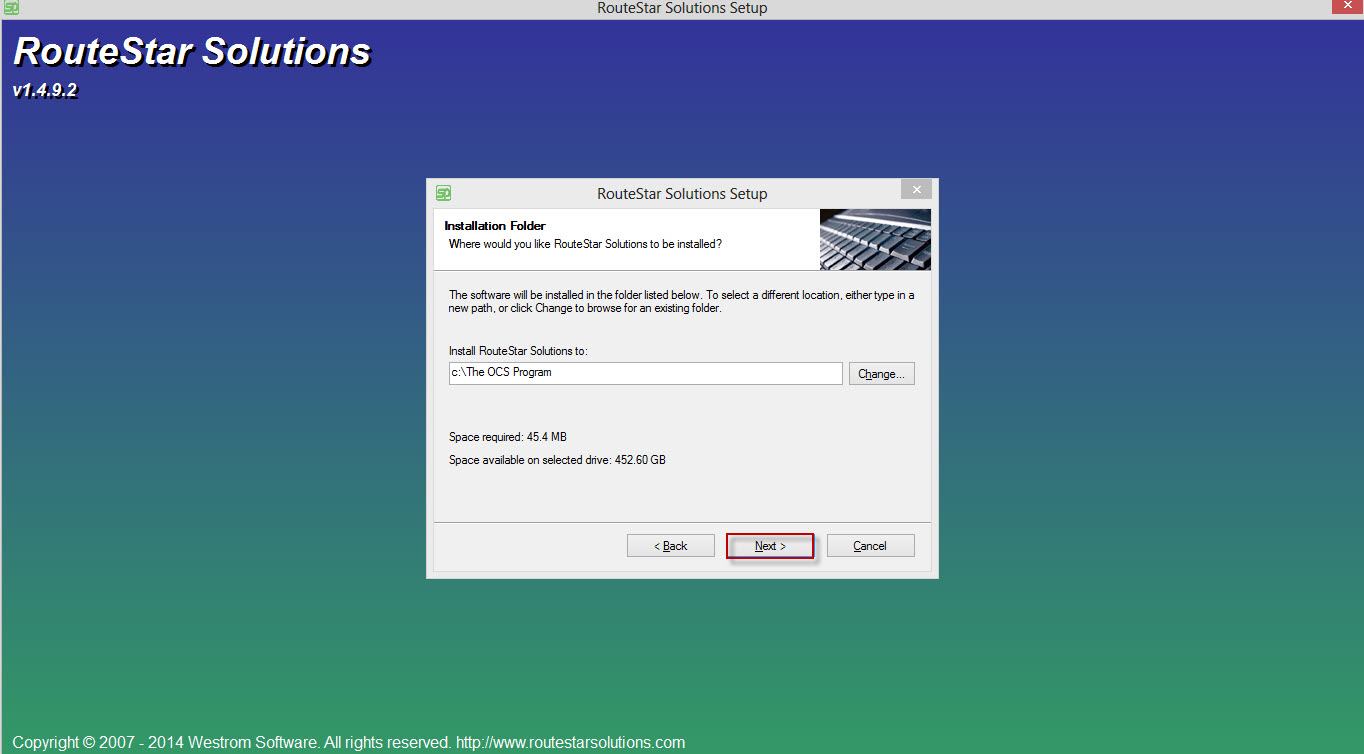 Click Next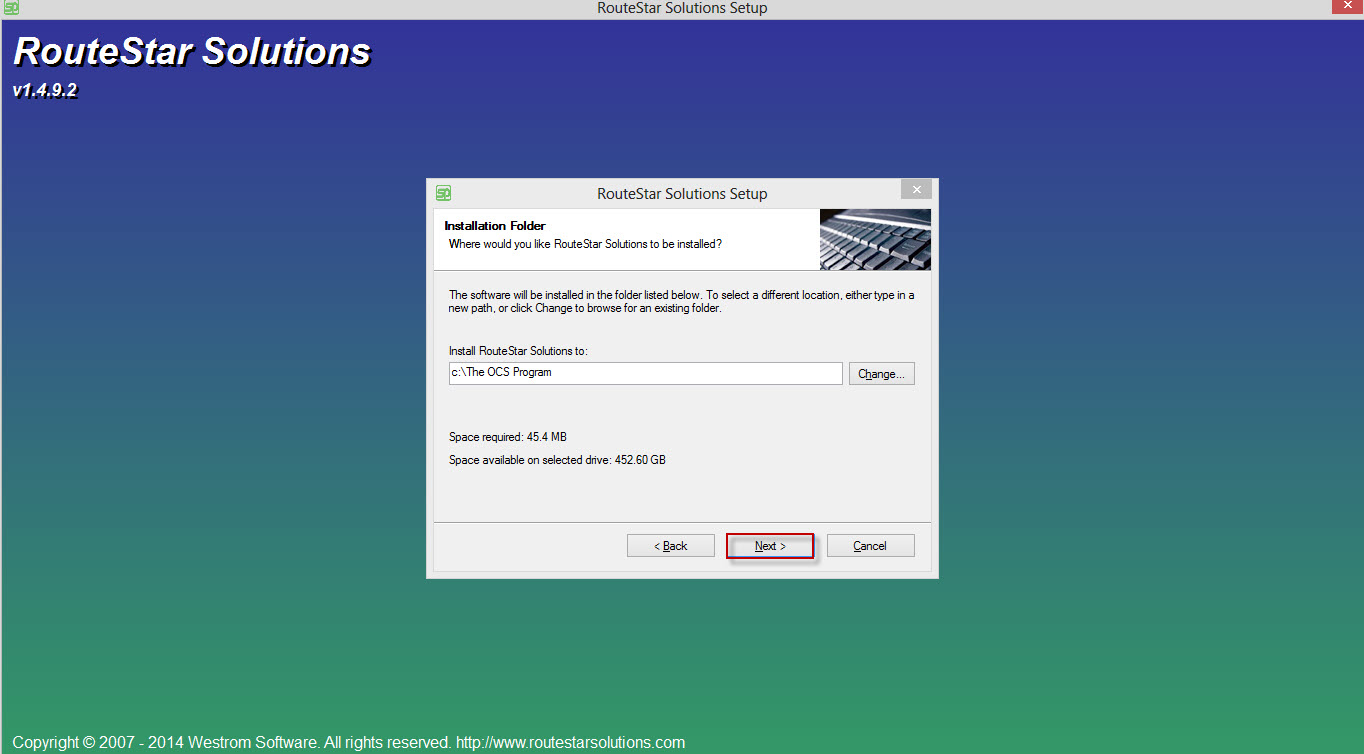 Click Next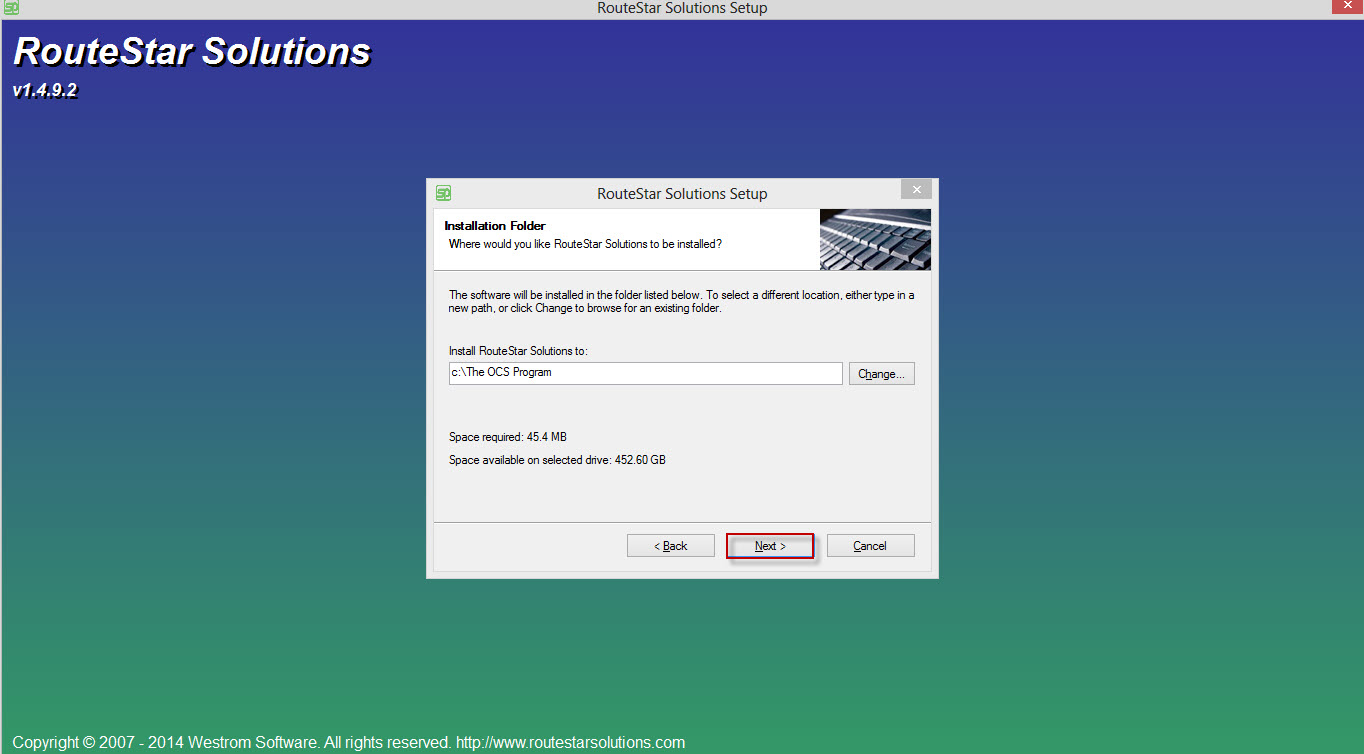 Click Next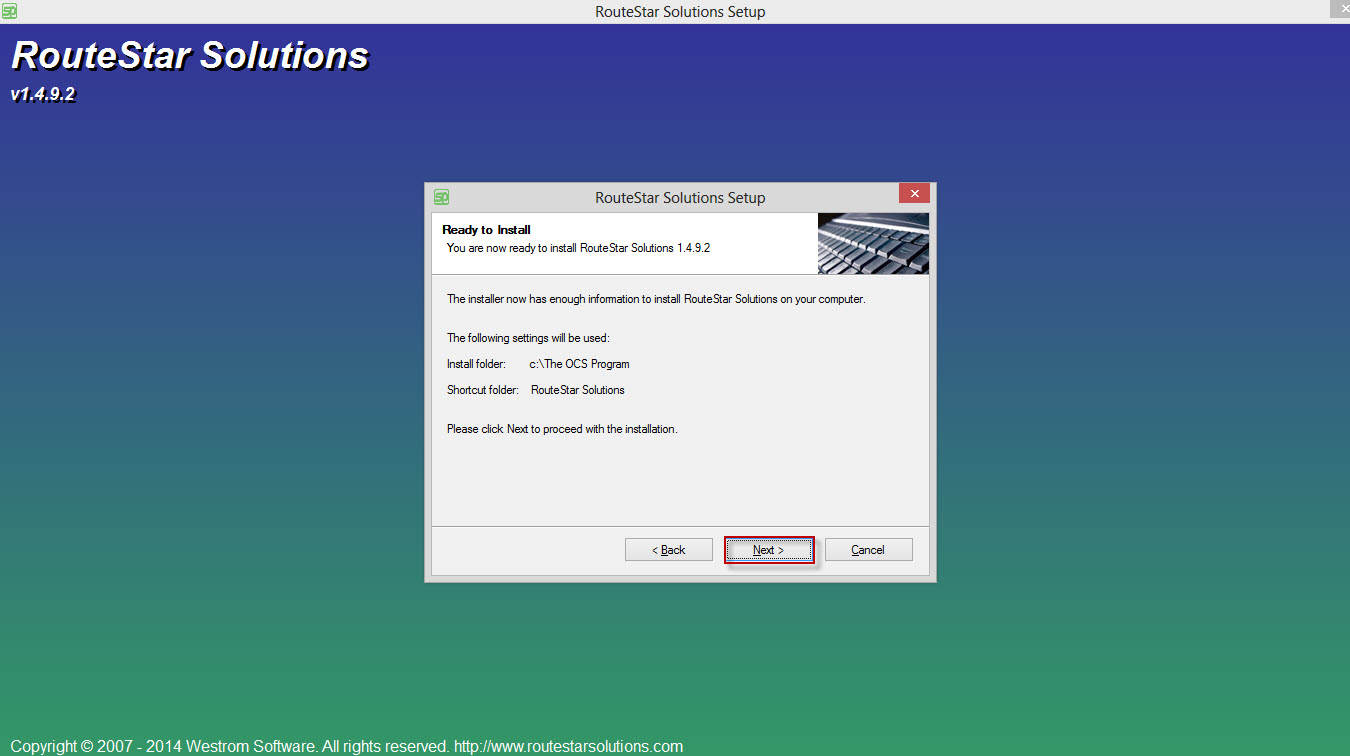 Click Next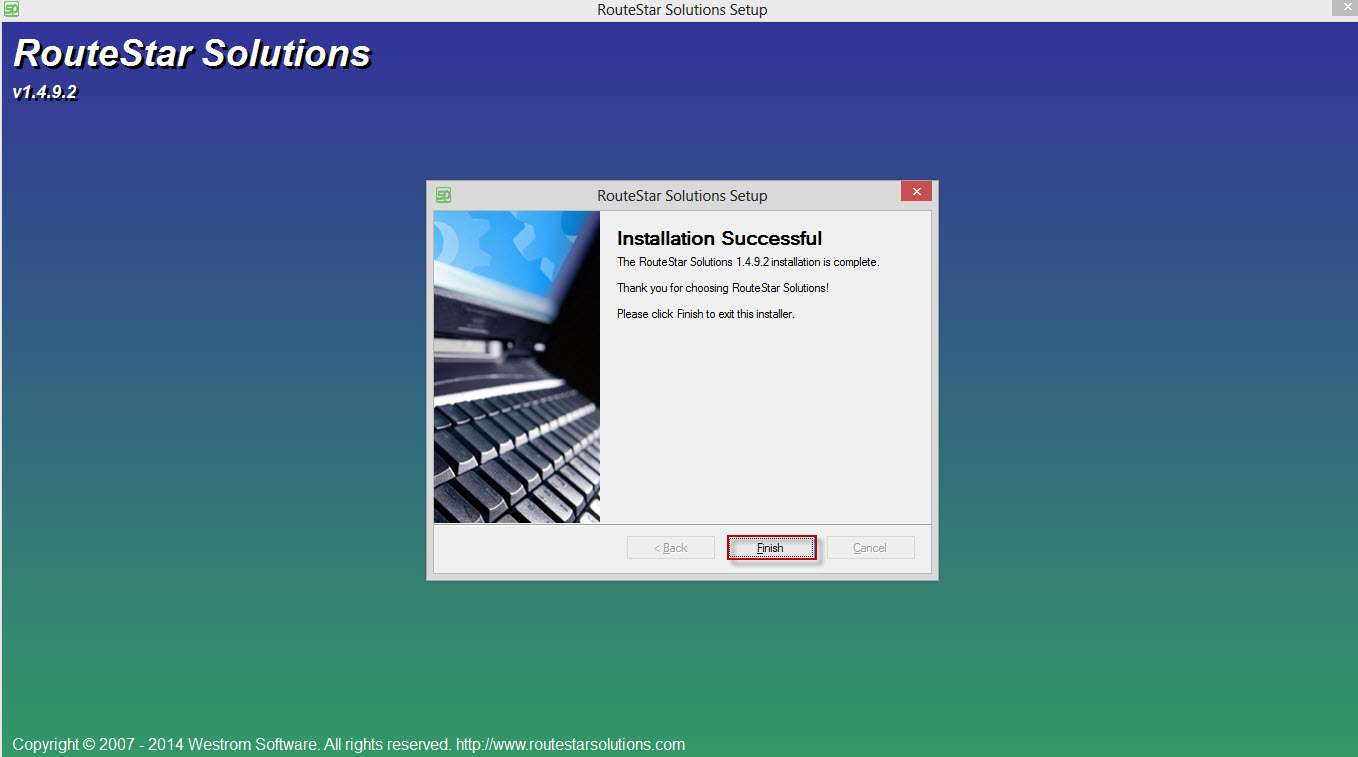 Click Finish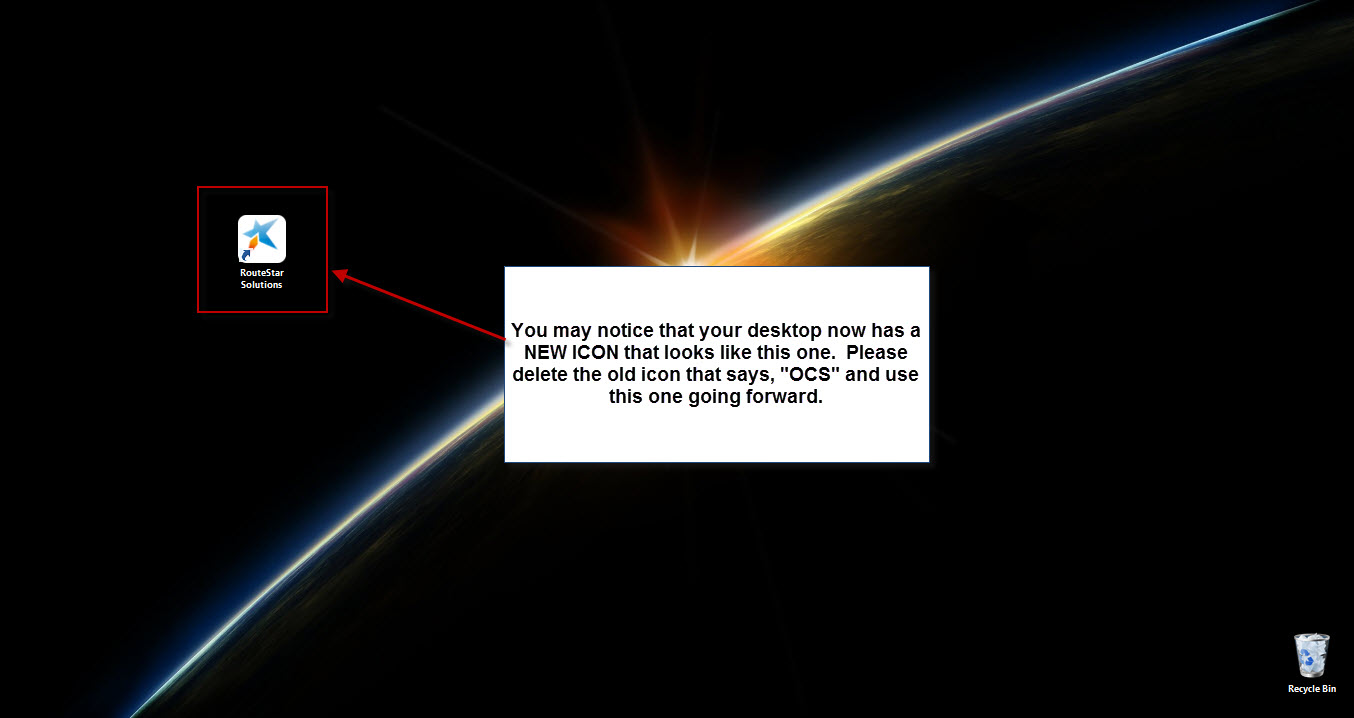 If you were on a previous version of Route Star, formally known as OCS, delete the old OCS shortcut and being using the new Route Star shortcut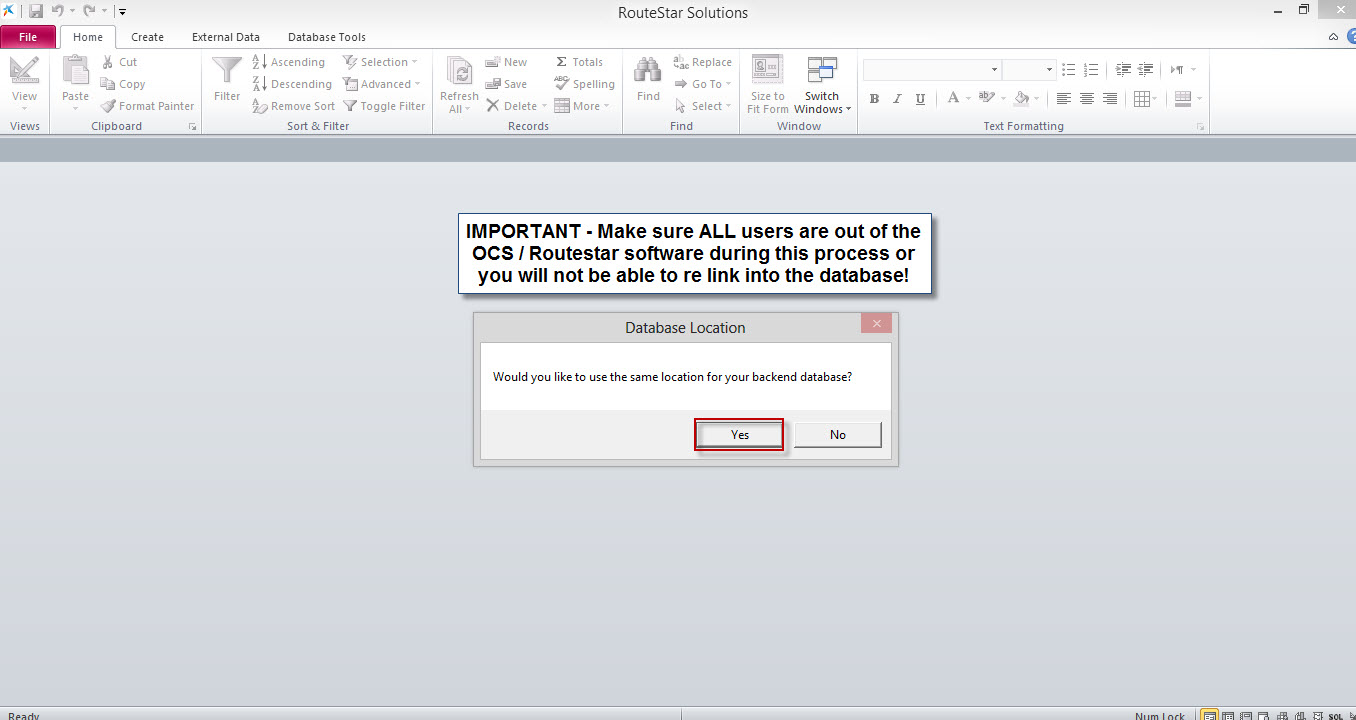 Please make sure the no other users have Route Star on any other computer, then click Yes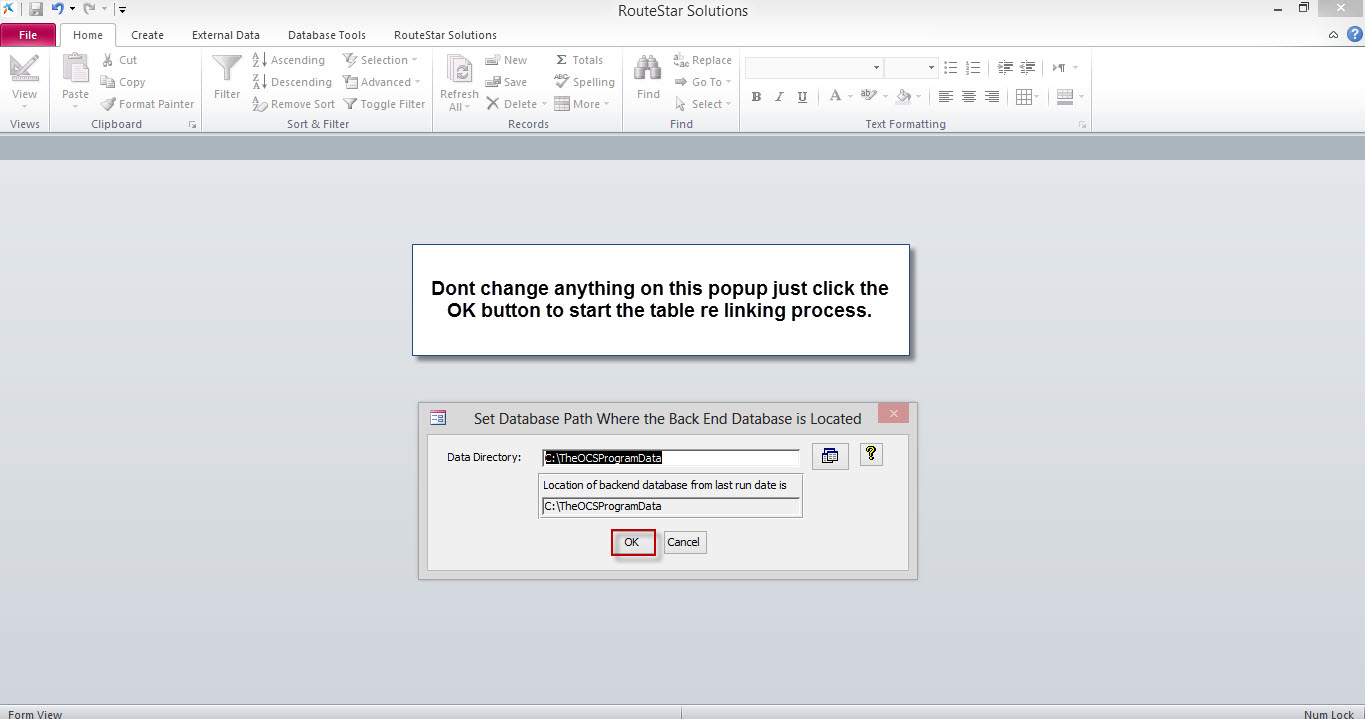 If this is the location of the database, just click OK to relink tables, otherwise click browse to path out to the location of where the database is located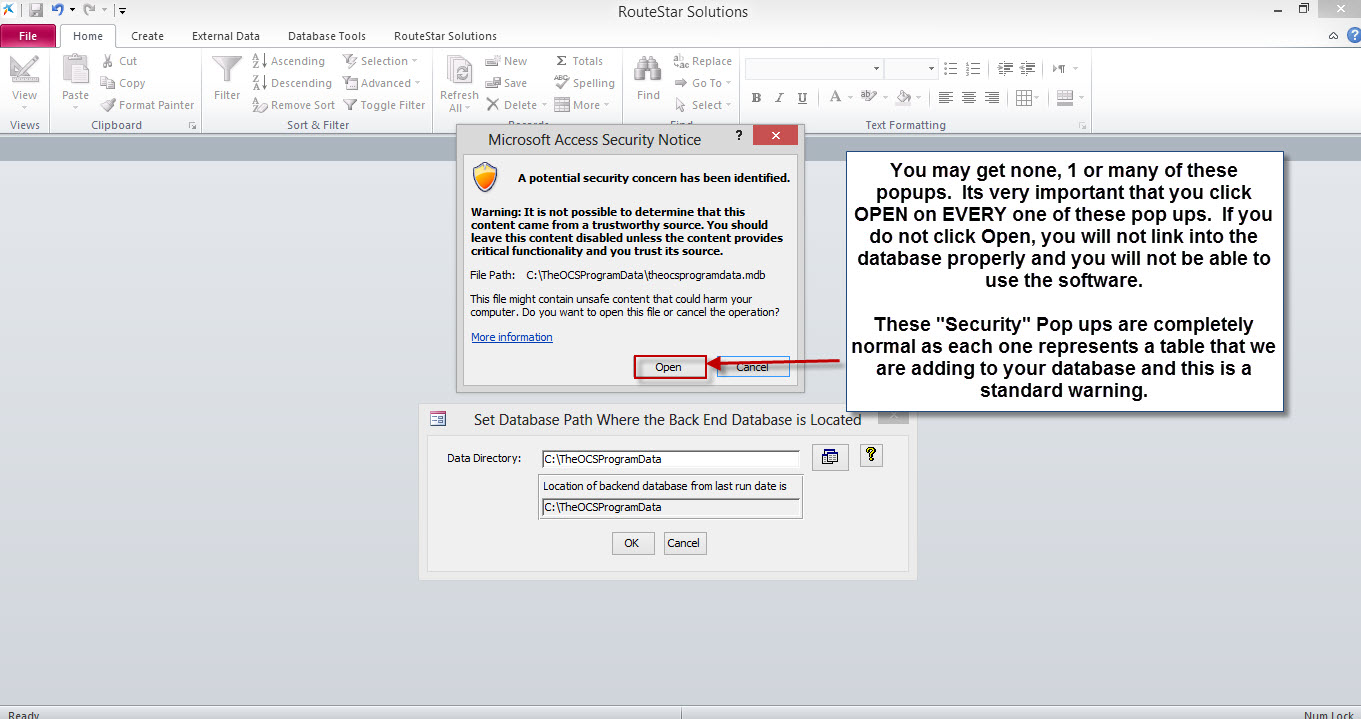 Click OK to all security popups, you may encounter numerous popups, just keep clicking OK until you see the, "tables are relinked popup".
Click "OK" on the pop up and sign into the software using the default username and password listed below.
Default Username:  admin
Default Password:   admin