Record a payment toward an invoice
Use the Receive Payments form to record a payment you've received for an invoice.
To do this task
Complete the fields in the top half of the window. If the payment is for a particular job on your Customers & Jobs list, click the Received From drop-down list and choose the customer's name.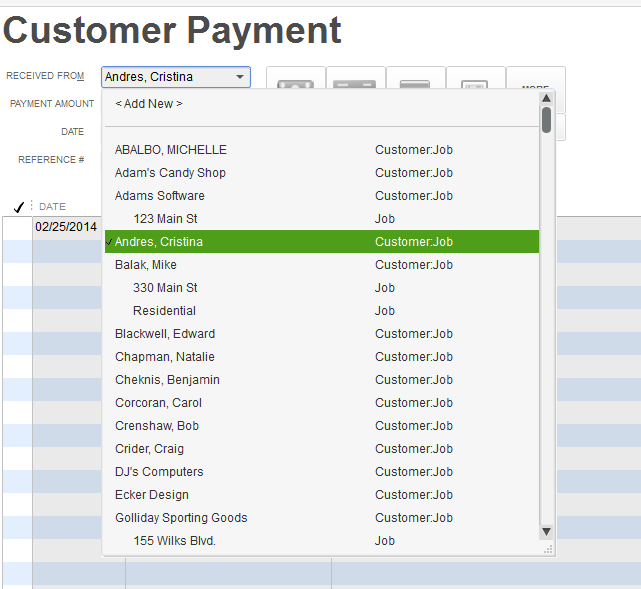 If you have not set your preferences to deposit to Undeposited Funds by default, you'll need to choose the bank account into which you want to deposit this payment.

(Optional) Redistribute the payment.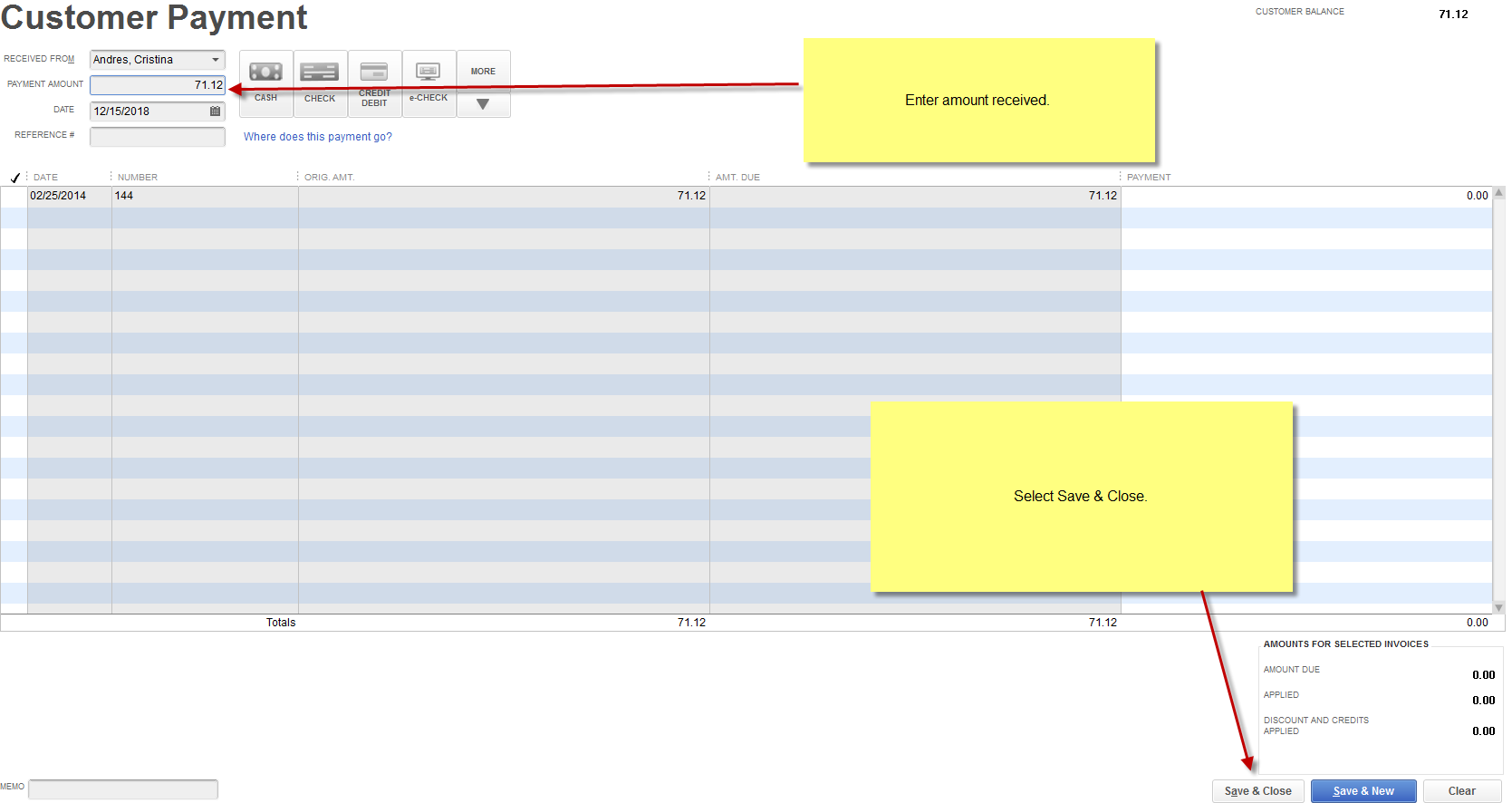 Click Save & Close to save the transaction and close the window.

Click Save & New to save the transaction and enter a new one.