If you are using either PaySimple or Authorize.net as a payment processor, you are able to setup recurring payments within RouteStarOnline. This article will outline setting up and processing those payments.
Part 1: Configuring your settings
Step 1: Navigate to Settings > System Settings > Payments
Step 2: Select your payment processor
Step 3: Decide if you need to override your default deposit account
Step 4: Enable Web and/or Mobile processing
Step 5: Enter your API Username and API Password if using PaySimple or the API Username and Transaction Key if using Authorize.net
Step 6: Click 'Save' at the bottom of the screen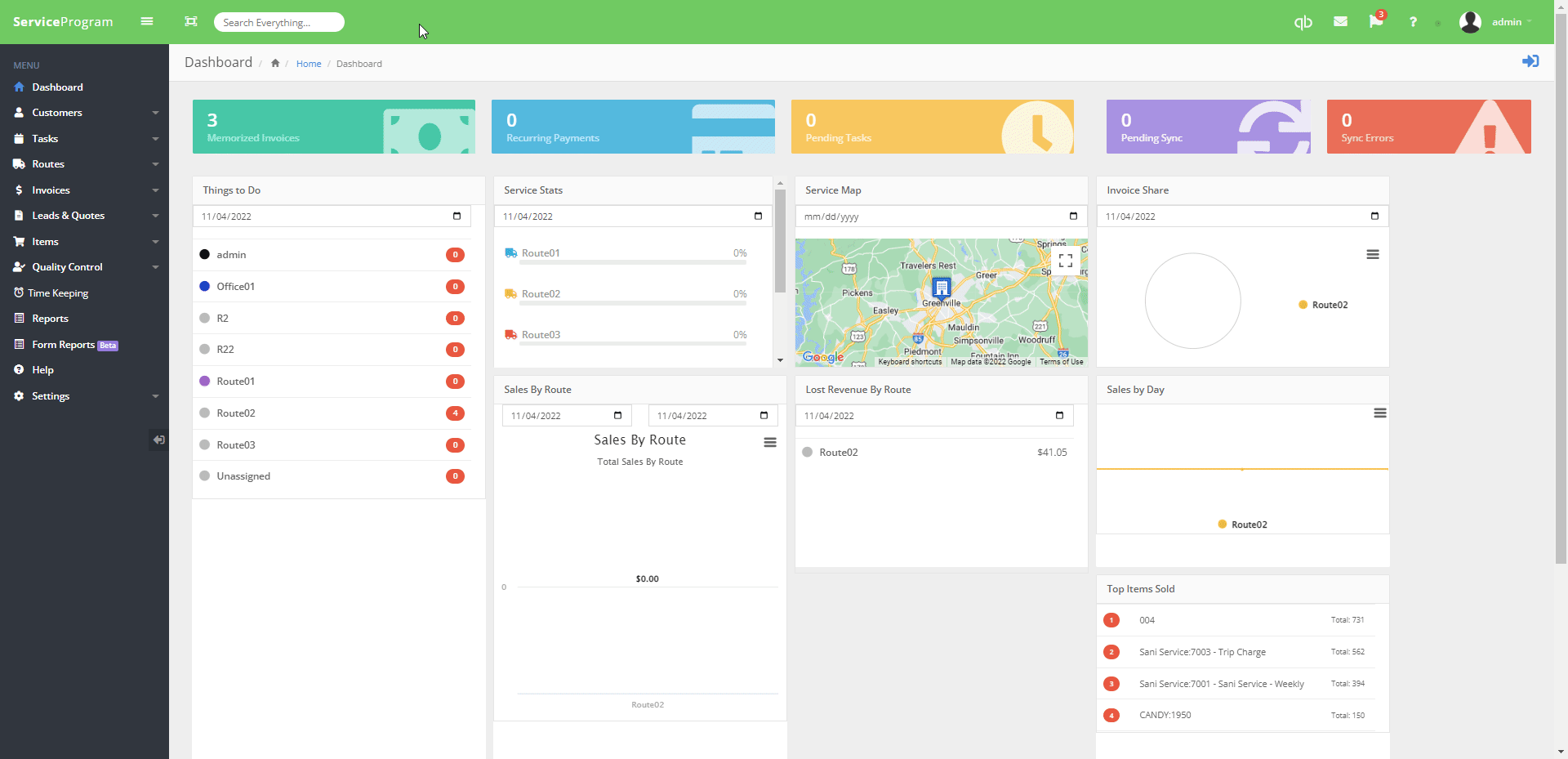 Part 2: Creating Recurring Payments
Step1: Navigate to Invoices > Recurring Payments
Step 2: Select a customer using the drop-down selection inside an empty cell
Once you select a customer you will see the Balance, Total, and Actions columns populate with information and icons.
Step 3: Add a new method of payment to that customer by clicking on the '+' icon in the Actions column.
If you have already entered a card for the customer, simply skip this step.
Step 4: Select the method of payment in the 'Source' column
Step 5: Input the Next Run Date
Step 6: Select the Frequency at which the payment should recur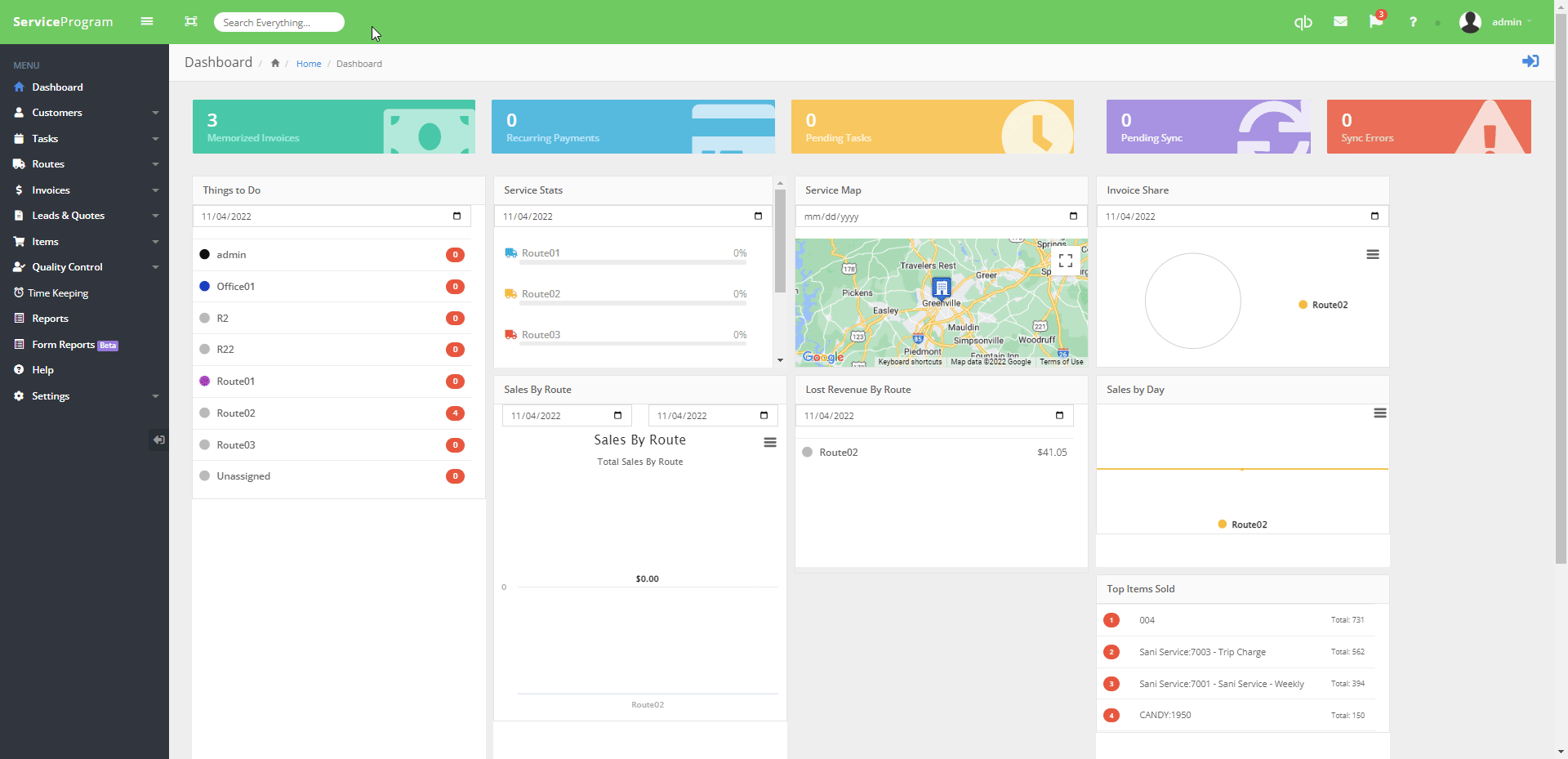 Part 3: Processing Recurring Payments
Step 1: Click on the table menu and select Create Batch.
Step 2: Enter the Date for the Batch. The Batch will include all payments with a run date prior to and including this date.
Step 3: Select Grouping (if any) and whether to include the customer's balance in the payment.
Step 4: Click Create Batch.
Note that now says Recurring Payment Batch at the top of the screen. We are now looking specifically at the batch we have just created.
Also note that there are no payments actually in the batch in the example GIF because no payment method was selected when creating the batch.
Step 5: Click on the table menu and select Process Batch to process all of the payments in the Batch.
You can click 'Clear Batch', then 'Recurring List' if you need to start this process over and make adjustments on the Recurring Payments screen.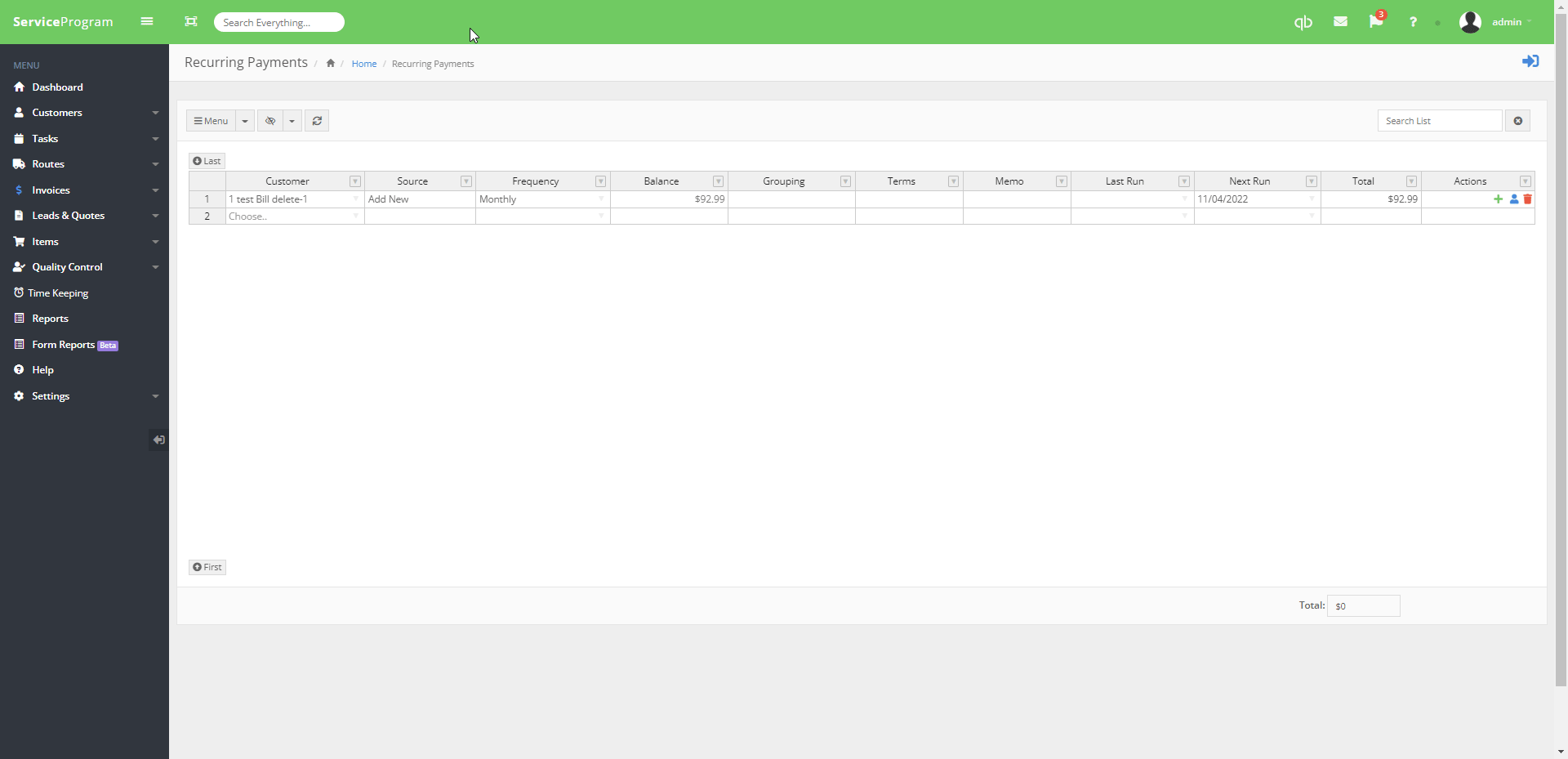 Step 6: Navigate to Invoices > Payments to see the Payments you just processed and Post To QuickBooks