This article will cover how to create office user profiles in The Service Program Online and RouteStar Online.
These profiles are intended for office staff ONLY. Any user profile that will need to access the mobile app and utilize field functions will need to be created as a Route, covered here.
Step 1: Navigate to the User List page by clicking on Settings > User List in the Navigation Menu.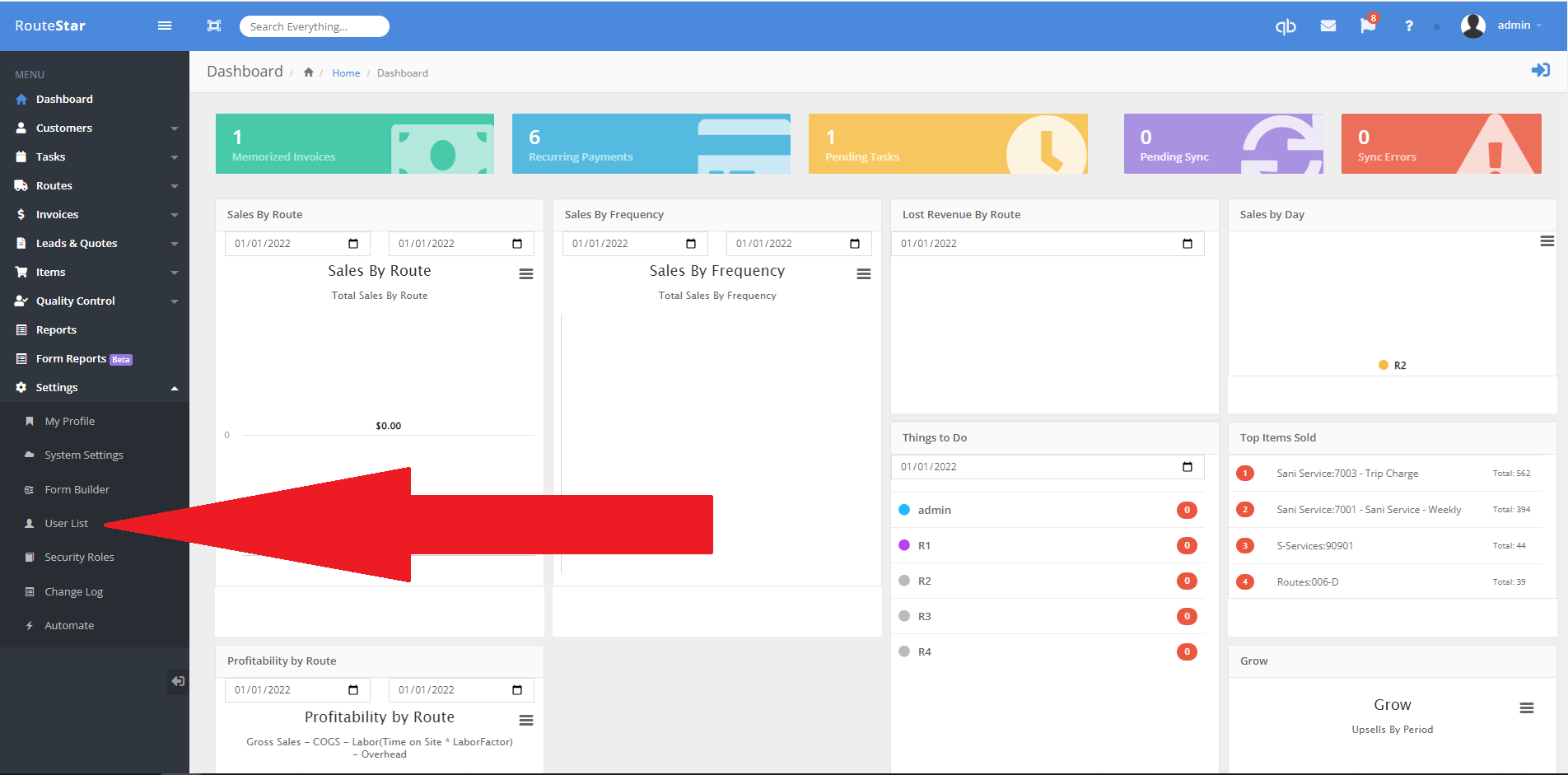 The User List page will display all users, both Office and Route.
Step 2: Click on the 'Add User' button.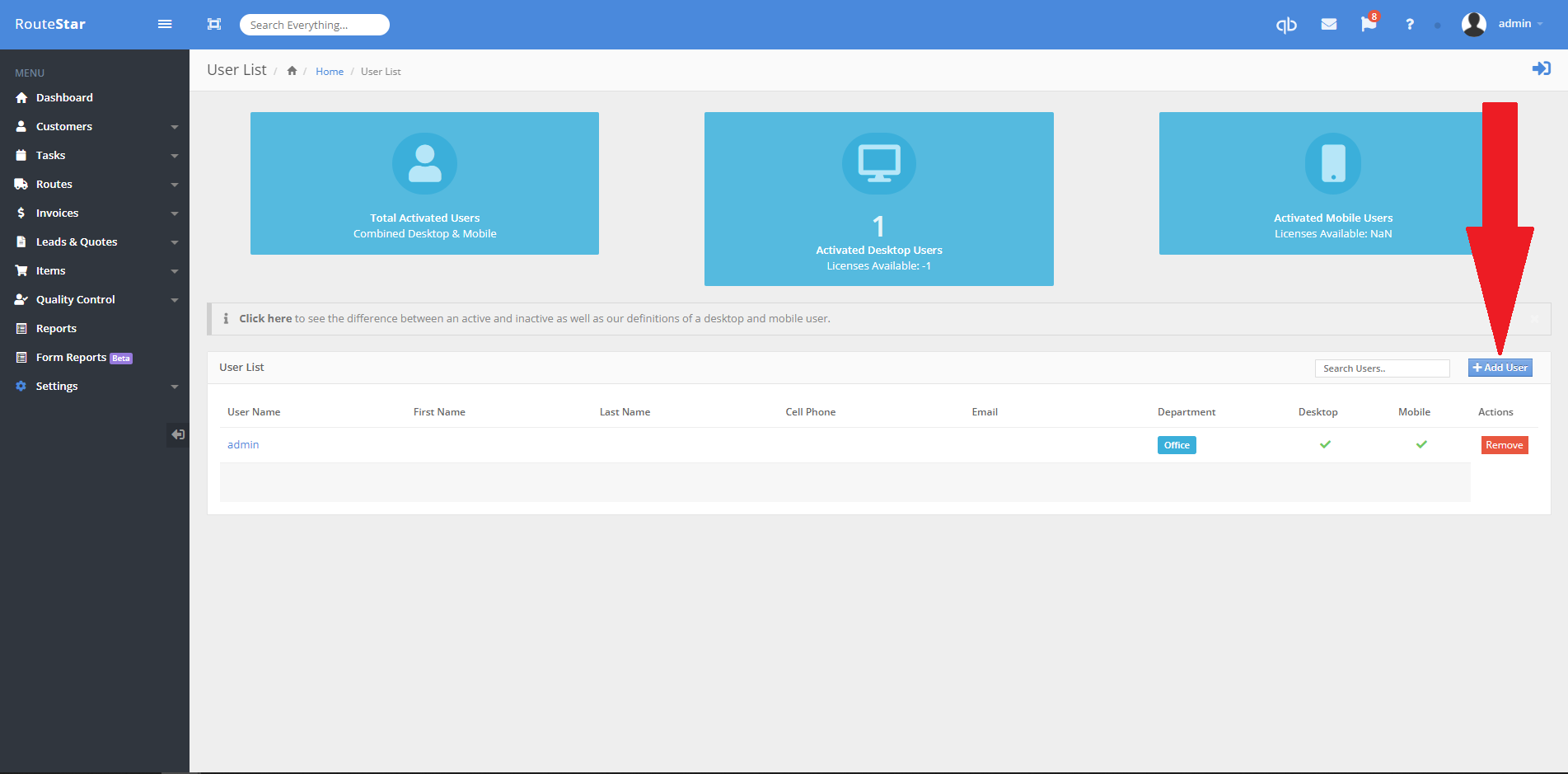 Step 3: Fill out the 'User Credentials' and 'User Profile'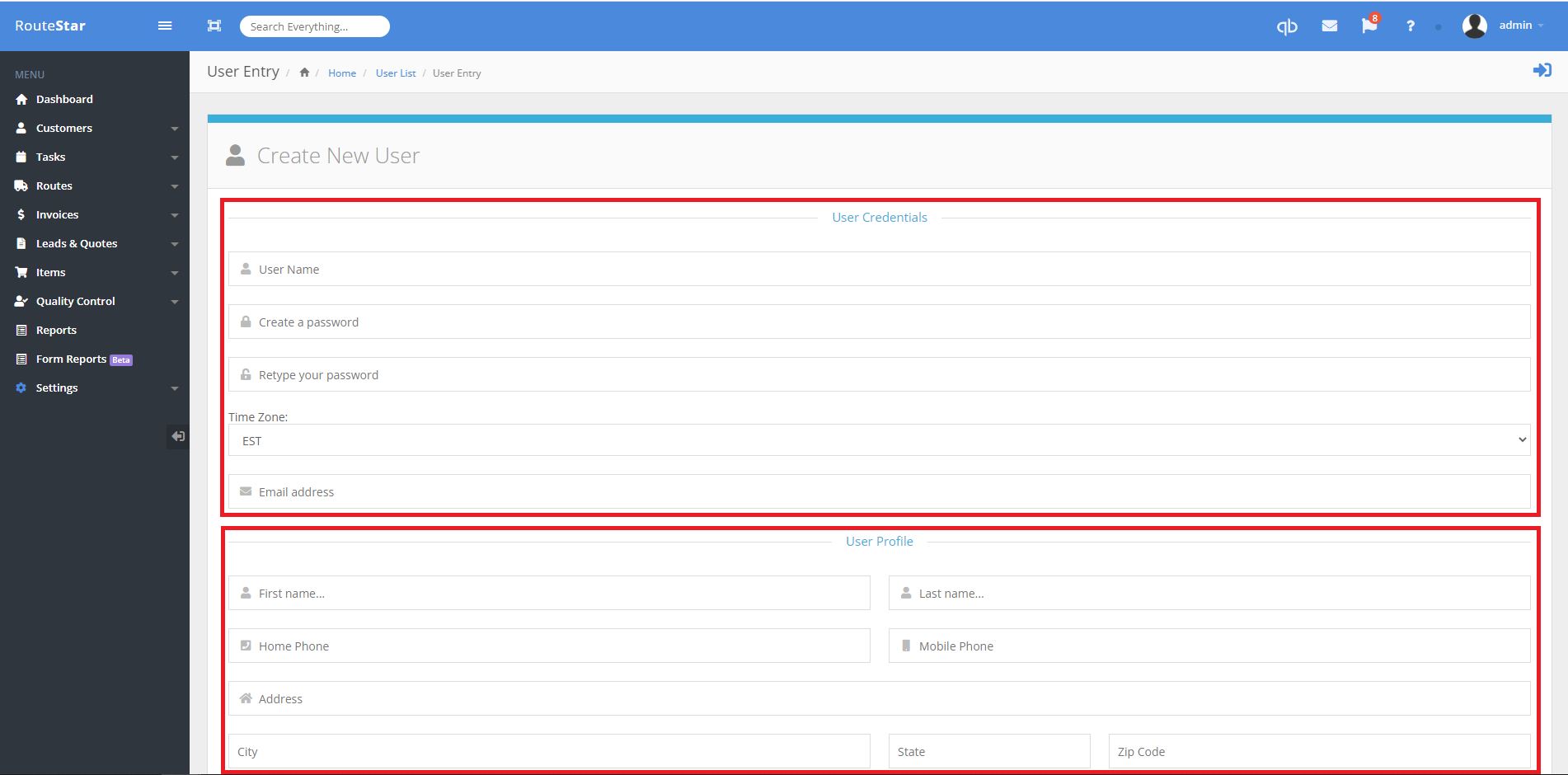 *When entering the User Name make sure you avoid the use of spaces. Make sure that there are no extra spaces at the end of your user name.

When creating the password keep in mind they ARE case sensitive.

Once you have entered a user name and the two password fields you can wait to fill out the rest of the information contained within the User Profile section at a later time if you wish.
Step 4: Make the appropriate 'User Preferences' Selections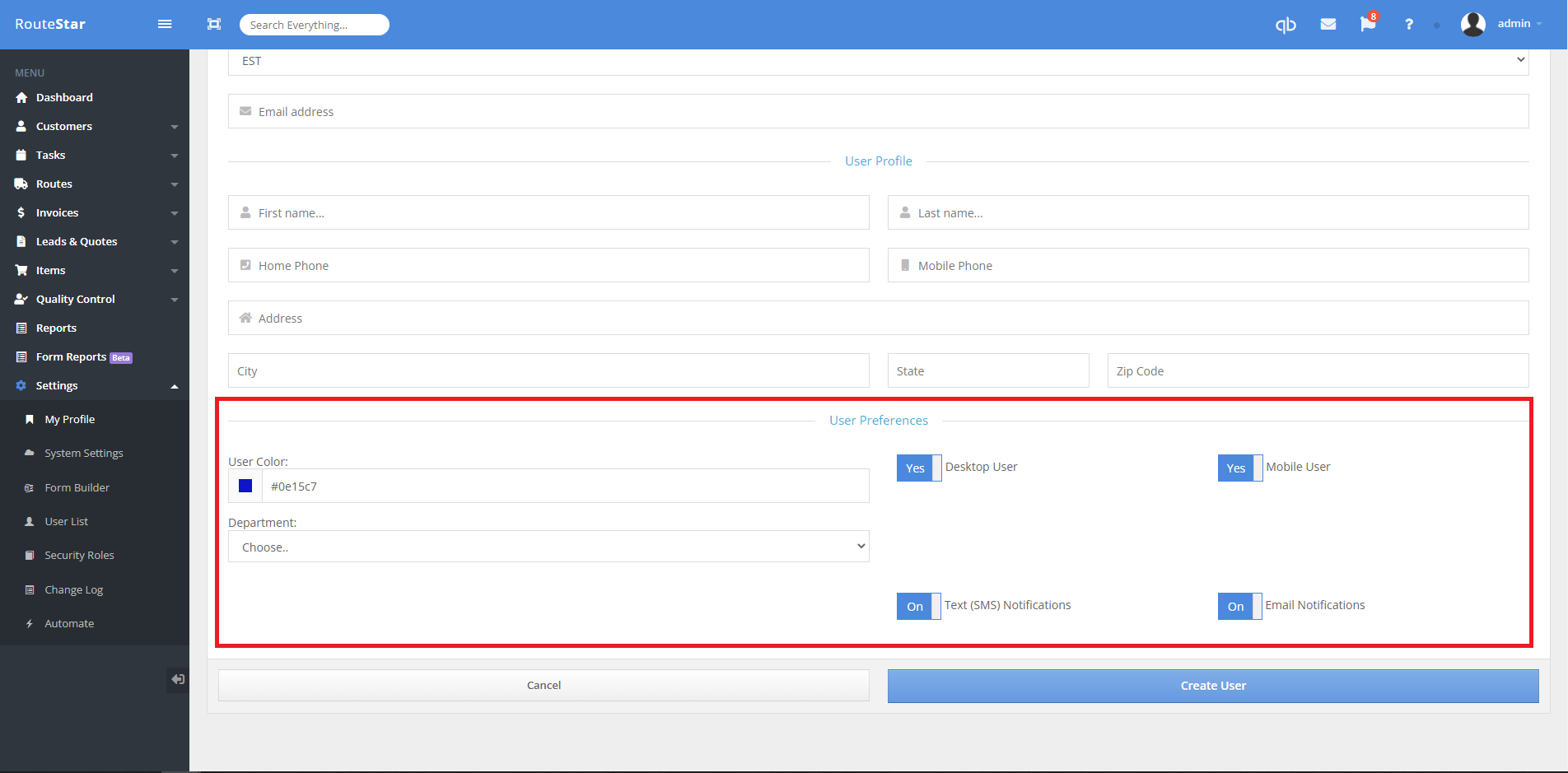 The User Color selection will affect what color that represents that User when displayed a map. Keep in mind that this will typically only apply to your field users, so office users can often ignore this selection.

The Department drop down by default holds only two selections; Office and Route. This selection is purely informational and applies the appropriate tag to that user on the User List. It does not limit or control access in any way.

The two sliders at the top of the 'User Preferences' section called Desktop User and Mobile User affect which part of the program that user will be able to log into. For example the user in the screenshot has the ability to log into both the office URL and the mobile URL.
Step 5: Click 'Create User' and you will now see the new user listed on the User List page!