One commonly encountered scenario that occurs when using the QuickBooks Web Connector is losing track of where it is located. This guide will cover opening and locating the QuickBooks Web Connector.
Step 1: Opening the QuickBooks Web Connector
In QuickBooks Desktop go to the File Menu and select Update Web Services.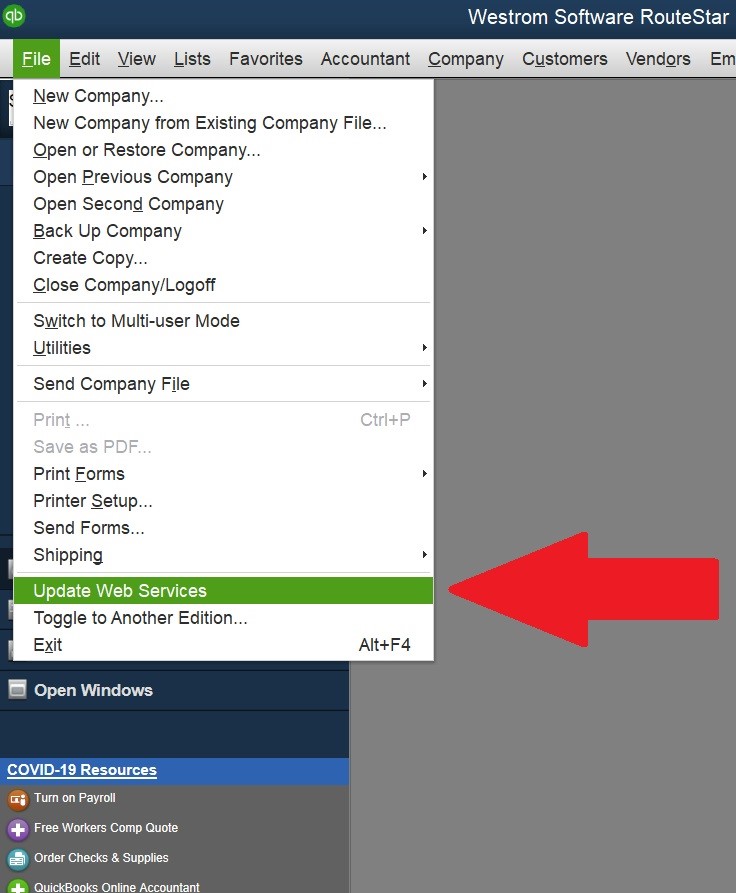 Step 2: Reestablish the Sync
Here you should see a new window appear titled QuickBooks Web Connector.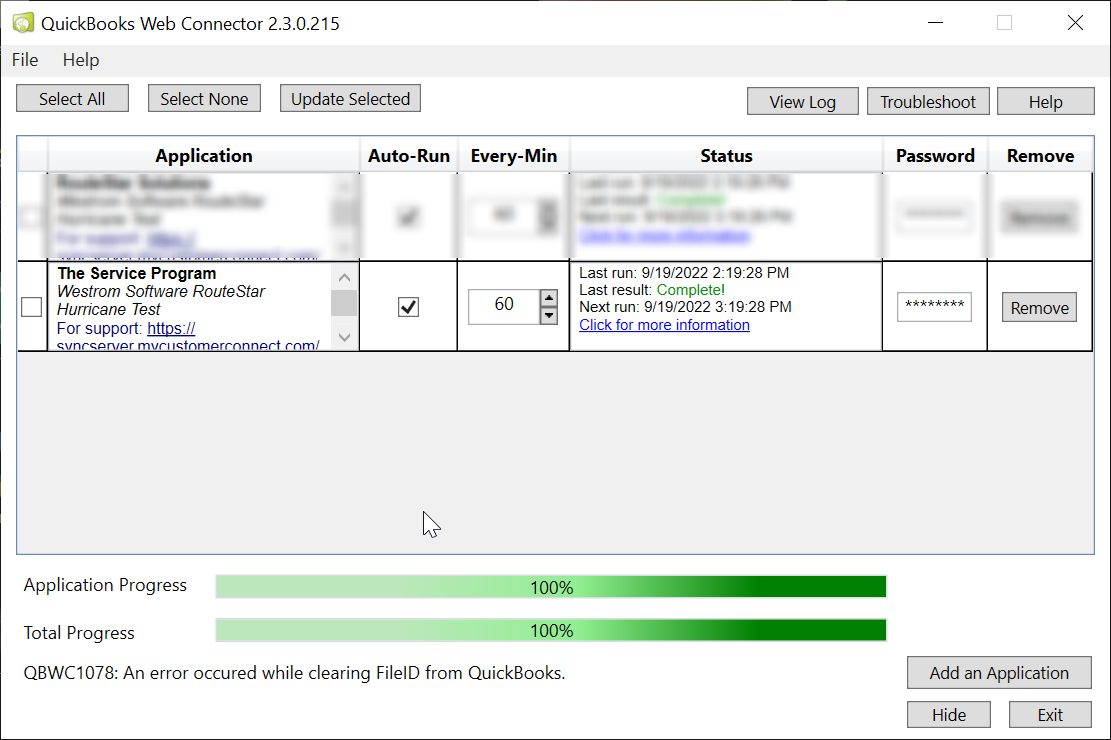 Next, check the box to the left-hand side and then click on Update Selected.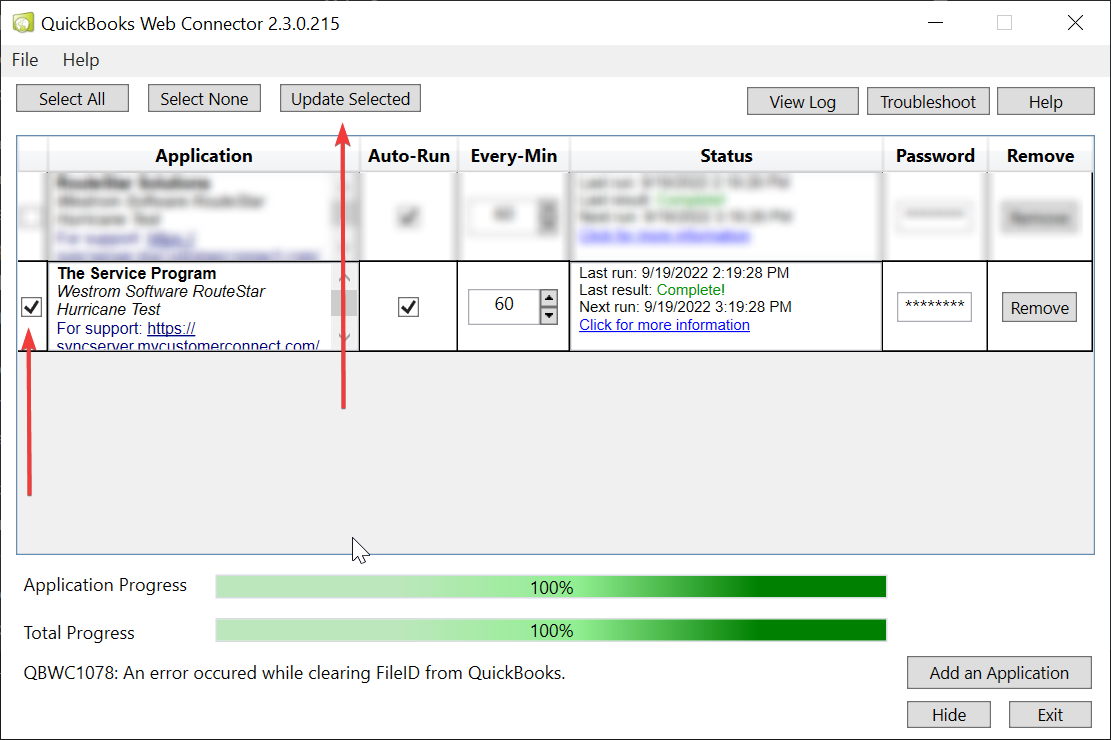 **When moving away from the QuickBooks Connector it is important to minimize the window using the Hide button rather than Exit. Otherwise, the Web Connector will not be running and able to Sync QuickBooks and RouteStar Online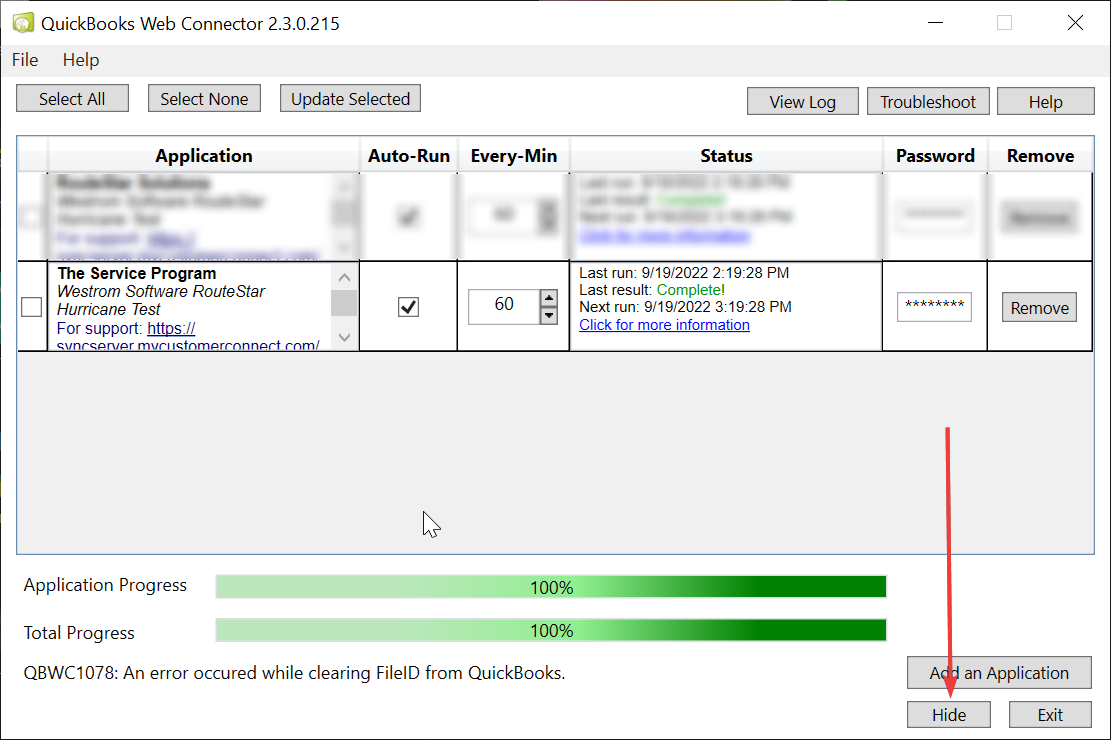 NOTE **If the web connector box does not appear automatically, check in the hidden icons section of the Windows Taskbar, and double click the QuickBooks Web Connector Icon to reopen it

After these steps, if you are still having trouble or see a red error message appear when attempting to sync, you can contact Technical Support by following the steps shown here.
System Performance During QuickBooks Log On
If you find that simultaneously logging into your QuickBooks file with multiple users is causing too much performance loss in your software, you may find it helpful to Un-Check the box marked 'Auto-Run' during this log in period. It is important to remember that you will need to Re-Check the 'Auto-Run' box before the system will resume its syncing schedule.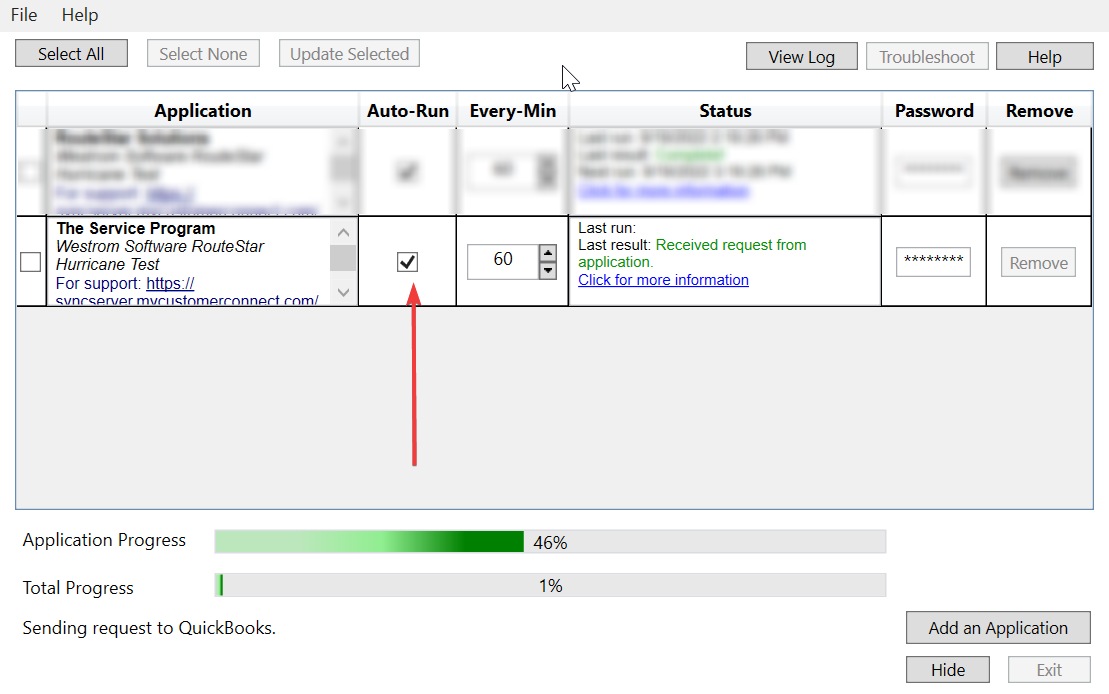 The Support Department Hours are 9am-5pm EST Monday through Friday