Choose the 32-bit or 64-bit version of Office
There is a lot of controversy over 32 and 64 bit office and what the differences are and what version someone should use. The reader's digest version without boring you with a lot of tech jargon is the way that the program uses memory. 32 bit can only use up to 2 gigs which for most users is more than enough unless you are doing calculations on the space time continuum for Nasa.
You cannot use both 32 and 64 bit Microsoft OFFICE on a computer and since most add-ons are only 32 bit compatible, This is what Microsoft has to say.
"By default, Microsoft Office installs the 32-bit version of Office even if your computer is running 64-bit editions of Windows.
**Important The 32-bit version of Office is the recommended option for most people, because it prevents potential compatibility issues with other 32-bit applications, specifically third-party add-ins that are available only for 32-bit operating systems.
Office provides support for the 32-bit version of Office programs running on 64-bit operating systems. Using the 32-bit version of Office allows people to continue to use existing third-party add-ins for Office that are 32-bit."
Ok so now that we have discussed the difference between office 32 bit and 64 bit and we have come to the realization that we need the 32 bit version and not the 64 bit version.
How to Resolve having a 64bit version of Microsoft Office:
If you have an office disk that you own you should be able to uninstall office and reinstall using the disk you should just install regularly as the 32 bit is the default version that gets installed. If you do not have a disk you should have a card from Microsoft that has a serial number on it. The 32 bit office can be downloaded here.
To uninstall office
Most of the time, it's easier to simply downgrade from Office or Outlook 2010 from 64-bit to 32-bit. If you decide to do so, here's a guide on what should you pay attention to and how to downgrade from Office 2010 x64 to Office 2010 x86.
Ensure that you have the existing product key for Office 2010 available on hand. The product key can be used to activate both 32-bit and 64-bit editions of Office 2010.
2. If you lose the original Office 2010 product key card or forget the product key, use one of the product key viewers to retrieve the existing product key in used from the system.
Download the 32-bit setup installer for Office 2010, which is the same edition with the 64-bit version.
If you have Office 2010 CD, you can use the disc to install, as each CD contains both 32-bit and 64-bit variants.
3. Uninstall Office 2010 64-bit from Programs and Features of Control Panel.

4. Restart the computer.
5. Install the 32-bit version of Office 2010.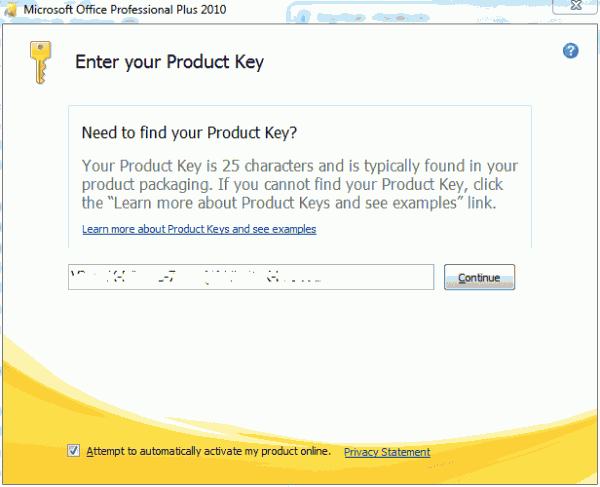 Enter the existing product key when asked to enter product key, the continue the installation wizard to install Office 2010 x86.
6. After installation completed, reboot the computer if instructed.
7. Run any Office 2010 program, the Microsoft Office Activation Wizard will automatically appear on first run. Click Next button to activate the Office system.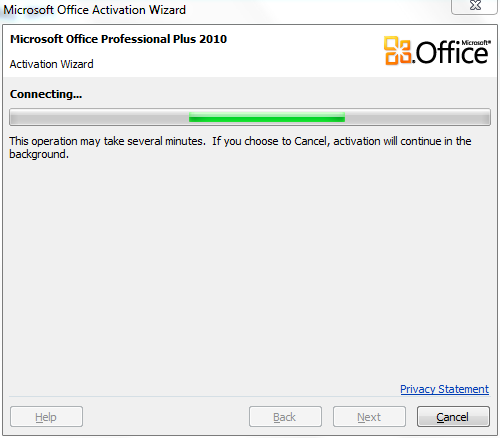 8. Once activated, you can start using any 32-bit Office 2010 programs with retained settings, configurations and data files from 64-bit Office 2010. This include Outlook 2010 which will continue to use and open the default PST (Outlook Data Files) and profile.